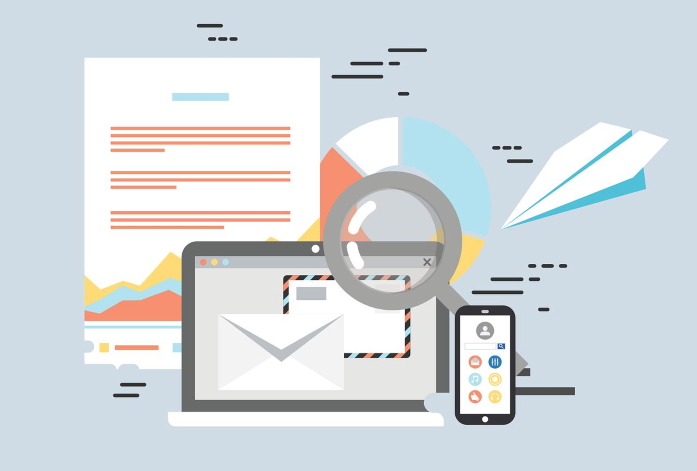 Wherever we go, we spot various brands surrounding us. Some of them are quick to catch our eye, even whether they are branding products of our interest or not. They do not only offer values, emotions, and quality but also promises to deliver them wholesomely. But how to turn ventures into 'brands' is what we need to learn.
In today's time, customers demand substance and require your company to exhibit its values, reflecting its profile with commitment.
In this digital era, brand strategies need to be highly effective to build a strong identity. Some of the top challenges that a brand has to face to maintain its singularity in this technological battleground are;
Creating personalized messages and sending them to the correct group of the target audience.
Identifying the technology to help get the support for an improved personalized experience.
Harmonizing the brand personalization and brand voice source.
There is no denying the fact that branding is no cinch, but companies have to put in actual work and struggle by adopting various strategies to stay ahead of the game in this competitive world. The
digital agency in Sydney
can also help you in this battle among brands.
Below are the top branding trends that are deemed highly efficient in the business world. By capitalizing on these top branding trends, your organization is guaranteed to make the desired progress.
1 – If Your Brand Was a Person
Spare this idea a thought? What if your brand was a person? What kind of person would it be?
More than 50% of the consumers say that shared values play a crucial part in building a relationship between the brand and its consumers.
Imagine an actual person. What norms, values and qualities would it need to have to look appealing to you? What tools and ideas would it need to establish its purpose and maintain its distinctiveness from the rest? Just like humans, your brand must own a genome that defines and preserves its singularity. The point being, humanize your brand to set it apart while not compromising on the dignity to set it apart.
To narrow it down, here are some basic things your brand's DNA must possess:
Background Story
Share the story about how your brand came into existence. What were the factors that inspired you to bring your idea into reality, what were the initial problems you faced? Sharing your brand's history will help you connect with your audience on a personal level.
Target Market
Does your brand manufacture products to entertain a certain target group, or is focused on general, mainstream
market trends
?
Pricing
Do your products offer high-end services or best buy deal offers? Defining these plays a part in setting your brand's name apart from the rest.
Community Involvement
Playing your part in the community by doing charitable deeds or work for the greater good sets a positive image of your brand amongst your audience. Besides raising awareness of your brand, it is an effective way to make a place in people's hearts. Studies show that about 55% of consumers are more willing to purchase from socially responsible brands.
2 – Who is Your Audience?
You must know about your audience, it is yet another important factor you must keep in mind. It helps build the right visuals and a brand narrative. Moreover, specifying a target market aids you in picking the right communication channel to connect with your audience. Whether your brand is focused on the mainstream market or a specific target group, when you know exactly who you want to entertain, you understand their requirements, pain points, and interests better. This way addressing the targeted audience's concerns becomes easier and more effective.
This is a very common mistake that most young brands make in hopes of pleasing everyone and out of the fear of alienating their
prospective customers
. Seemingly a play-it-safe approach, it does not work for long and can result in such as bland outreach.
What you can do instead is to incline your focus towards smaller segments and specialize in providing top-notch services – albeit in a single niche. This might not get you a homogenous audience but will guarantee a loyal one. Be mindful that almost 80% of your profit generated from a mere 20% of your regular customers. Hence, identifying the core of your clientele might be more profitable than being a jack of all trades and entertaining everyone.
But the question arises, how does one do that?
Firstly, you need to do your research and make an ideal customer profile (ICP) along with a buyer's persona. This will help you in mapping out an almost accurate roadmap leading your marketing and branding efforts to success. Secondly, slice your clientele into smaller fragments and investigate their interests. Create group-customized emails or messages as per their needs and interests.
3 – What Do Others Say?
Your brand is not what you tell your customers it is, but what the customers tell other consumers. All the effort you put into branding does not always pay off the way you want, but only sets an image. According to studies, 80% of the customers are making purchases based on recommendations rather than the brand's portfolio. This means that you must put more effort into finding out what others think of your brand.
Amongst the most effective ways to earn the trust of the audience is by providing social proof. Request your existing customers to share their reviews regarding your services on your social media platforms and channels. This is an effective way to turn your prospective clients into permanent customers.
Granted that consumers look up at about 10 reviews before making purchases from a brand, loading only your social media channels can be a step towards boosting sales and growing your client base. Stories of good experiences and 5 stars will help your brand gain some ground in the digital world.
You can utilize this opportunity to inquire about your customers on what they think of your product. After the survey, you can conclude by sending off a personalized Thank You note.
Another effective method that works wonders in setting up a positive brand image is offering incentives such as promotional gifts and discounts. It encourages customers to make more purchases while also prompting them to write
online reviews
and share their experiences.
On the final note, refrain from deleting the negative reviews. They are a part of the social media campaign, and instead of deleting them or ignoring them, address them in a friendly manner and promise to fix the issues. Handling negative feedback is an art, but not everyone is an artist.
Final Word
Branding has more to it than just manufacturing an attractive product or creating an eye-catching brand logo for your venture. The corporeal elements are just the beginning; it is the intangible elements that show what branding is and how it actually works. The numerous subtle factors – usually considered unimportant – can make all the difference and set a perception of your brand for the audience.
With the aforementioned tips, you can ensure successful branding and stay ahead of the game in this digital era.