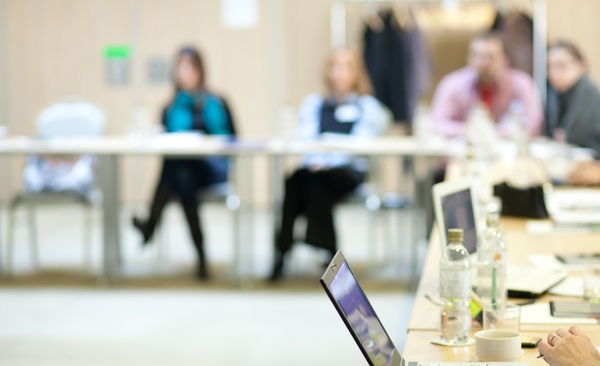 A pandemic like COVID-19 provides unique challenges for businesses. Not only do you need to position your business so it weathers the ongoing challenges in the best way possible, but your brand also must reflect empathy and compassion during this crisis. Luke Lazarus, a renowned brand consultant based in Melbourne, has deep experience in guiding businesses in their marketing journey. He offered suggestions for connecting with consumers that are applicable during any difficult period.

1. Reassess the Timing of Your Marketing Strategy
Take a look at the content that you have scheduled for release. Pay particular attention to anything that has been pre-scheduled. Consider pausing major campaigns that could be overlooked due to the crisis. Don't shelve them completely right now because it's likely that you'll be able to release it at a later date.
2. Prioritize or Change Your Message
Evaluate your content to determine if you can tweak it to deliver a message that is supportive during COVID-19. Consider changing up the wording to reflect the social distancing environment that much of the nation must adhere to today.
3. Project into the Future
Don't forget to plan for the future, too. At some point, the quarantine will be lifted in your area and you'll want to be ready with relevant content and marketing strategies. Determine which messaging will be most relevant and mark it as such so it's easier to find when you need it.
4. Check Your Language and Visuals
With the emphasis on keeping distance between people outside of those that you live with and staying away from crowds, it's a good idea to objectively evaluate the images and content you use in your marketing during this pandemic. If any of it contains questionable visuals or content that could be construed negatively, replace it with quarantine-friendly alternatives or save it for later.
5. Ensure Respectability
The health and economic fallout from the COVID-19 pandemic reaches far and wide. Be sure that any marketing techniques you use don't inadvertently capitalize on it.
Opt to keep your customers as informed as possible by highlighting any measures you've taken to ensure safety or changes to your business' regular routine. Ensure that any information you share is from a credible source and that it is not inflammatory.
6. Practice Empathy and Humility
Even if your business is doing well during this unprecedented crisis, remember that many people are not. They might not be working, or they might have ill friends and family members. In some cases, they could be struggling with both. Make sure that any marketing your brand releases keeps the reality of this pandemic and its effects on others at its forefront. You want your business to project compassion, empathy and positivity now and in the near future.

Implementing the strategies outlined above can help your business successfully navigate the tricky marketing landscape of today. If you approach your brand's marketing strategy the right way, it will be thought of as a positive force during difficult times and come out ahead in the long run.