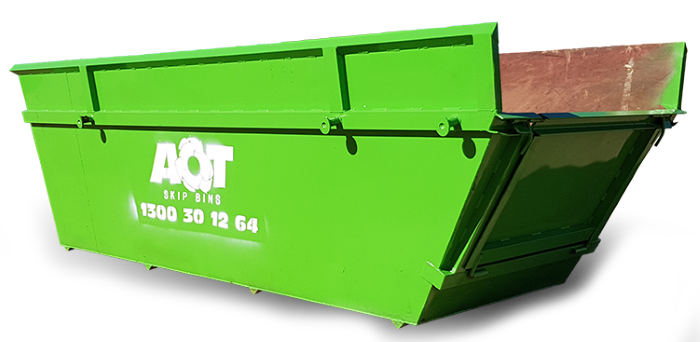 A skip is a large open-top waste container designed for loading on a special type of lorry. Skip bins are commonly known as dumpsters in the United States and Canada and they are large metallic open containers found commonly in construction or renovation sites. The bins are filled with waste materials and garbage and collected at a set time or date. Aot Skip Bins Australia provides the services for skip bin hire Adelaide. Once it is full, it will be collected and replaced with an empty one, when needed. The filled bin is taken to a disposal point and from there separation takes place to recycle some of the eligible materials and dispose of the others properly.
Some Benefits Of Skip Bin Hire -
Reducing Your Carbon Footprint - Many people have little understanding of how to dispose of the waste unless you are a professional. So hiring a skip bin is the best way to save the environment by discarding your waste and unwanted items in a professionally managed way. Professionals provide a sorting service or advise you on which skip hiring based on the items you want to get rid of. The recycling and hiring a skip bin prevents illegal garbage dumping which is detrimental to the environment and encourages workers to become more conscious of the effects of waste.
Ensuring Safety At Work - Getting the services of a skip bin company helps secure the safety of you and your fellow employees and colleagues. Having a skip bin in place for all the rubbish is a great way in which to work, as there won't be piles of rubbish building up around the worksite. As skip bins are available in many different sizes you won't have to worry about how to get rid of large amounts of rubbish on the worksite or in the office.
More Space To Operate - Another advantage of hiring a skip bin is that it provides more space on job sites. As job sites have the tendency to get messy, the skip bins offer a way to free up all the clutter and give workers adequate space to do the job. Having the right size of skip bin for the job site is not only a great safety measure but also promotes a clean and effective business.
Green b=Business- Using skip bin on the job site is essentially promoting yourself as a green business with a proactive waste management strategy. This is beneficial to the business because people who understand the benefits of a green company will work directly with companies that have the same mindset as them.

Convenience -
One of the benefits of skip bin hire is that it can be delivered right to the work site office. They may be scheduled to be delivered on a regular basis and have a pickup schedule or when you need it.
Having the skip bins service saves the company the time and money spent travelling to the disposal site and to pay for the disposal of commercial or building waste.