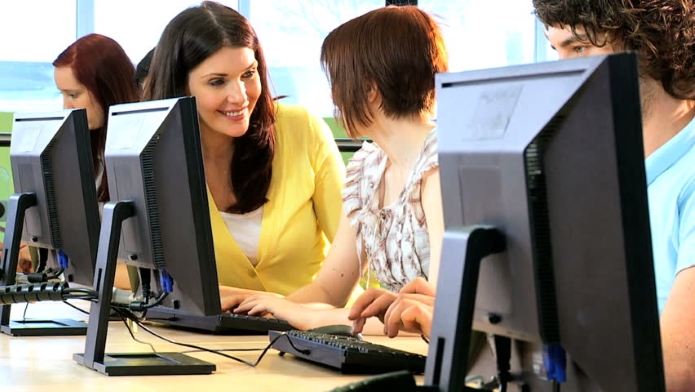 In an interconnected business world, dealing with international customers and satisfying their every need is a must.
Having a bilingual service helps your business in many ways. However, many businesses still do not have this service.
If you are wondering why you should have bilingual answering services and how you can use it in your business, this article is for you.
What is a Bilingual Answering Service?
In a nutshell, an answering service processes messages and calls. An answering service has three primary functions:
Relaying urgent calls to on-call personnel

Screening calls to deprioritize non-urgent calls

Providing an off-site "front site secretary" to replace an expensive on-site member
As businesses operate on an increasingly worldwide basis, the answering service should be able to accommodate international, non-English speaking clients.
This is where a
bilingual answering service
comes into play. Not only does it accomplish the traditional functions of an answering service; it also provides major benefits such as the following.
Better Customer Service and Referral Opportunities
Using a bilingual answering service helps you reach out to a larger customer base. With it, you can provide more comprehensive customer service for your existing clientele.
Meanwhile, your existing clientele will feel more comfortable and connected to your business. An excellent bilingual answering service makes for positive word-of-mouth referrals.
No Language Barrier
Language barriers lead to miscommunication. And according to a Forbes survey of executives,
67% of respondents say miscommunication leads to inefficiency
.
When your customers want to communicate, you do not want them to feel frustrated due to language barriers and miscommunication.
Using a bilingual answering helps your customers feel they are being heard. It can break down any existing language barriers between you and the customer.
Expansion to other Markets
If you intend to expand to other markets, poor communication will not be helpful -- you need a bilingual answering service.
Bilingual answering services let you build business relationships in foreign markets. With fewer language barriers and communication problems, you can reach more clients in more markets.
Better Staffing and Hiring Process

When your business undergoes change and growth, you need to hire and train new staff. You need agents that can work effectively, and the
true cost of hiring a new employee
is expensive.
Using a bilingual answering service can help you outsource and increase or decrease staff as needed. You'll gain access to recruits that offer faster response time and efficiency in handling customer requests.
How to Offer Bilingual Answering Services
You can offer bilingual answering services in different ways, depending on the nature of your business. Here are some:
Online Translation Tools - contact centers automatically translate forum posts, live chats, website posts, and other written content.

In-country Contact Centers - establishes contact centers in each country your business operates in so customers can speak to native speakers of their language.

Over-the-phone Interpretation - involves a native-speaking advisor, a customer, and an interpreter who translates the conversation between parties.

BPO Outsourcing - involves contracting the operations, duties, and responsibilities to a third-party service provider.

Having a professional bilingual answering services offers you many ways to reach goals, satisfy existing clients, and reach more people. It is a great investment you should make.