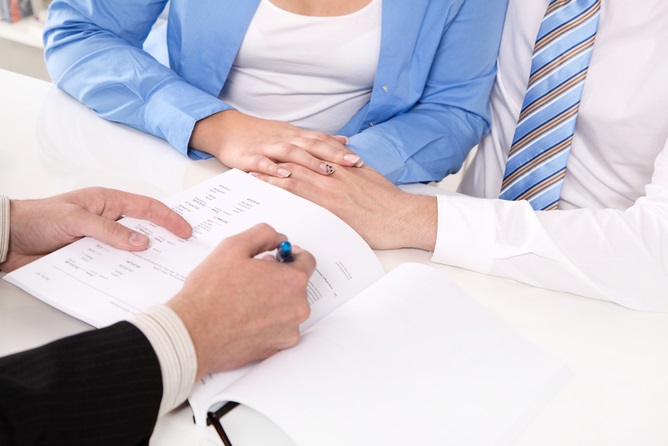 With the uncertainties of the COVID 19 pandemic in 2020, Australia's business sector has experienced a major blow, with many new and existing businesses experiencing the effects. However, as the pandemic cases are gradually decreasing, there is hope for new enterprises to challenge existing ones in a new wave of economic growth. The truth is, start-ups have higher chances of growing, adapting, and taking their place with the recovery of the economy.
According to statistics collected for the last 10 years, new business contributions to the Australian GDP is almost similar to the entire Creative and Entertainment Industry. The PWCs- The Start-up Economy says that by 2033, new businesses have the potential to create around 540,000 jobs. Although most of these jobs involve the IT industry, there are many opportunities and expectations from the other sectors. Australian cities such as Sydney, Perth, and Melbourne are rapidly growing as a haven for new investors and new businesses.
Many thriving new businesses in Australia have received international recognition for their uniqueness, opening new doors for the unlimited growth and potential of the future Australian start-ups. They have set the standards high when it comes to technology innovations and entrepreneurship. The competition is high, with some of them being on the verge of becoming the future market leaders. That said, these five exciting new businesses that are significantly making their imprints in Australia's economy are to watch in the next year.
The recreational wagering scene
According to research, 80% of the population engage in gambling activities, be it sports wagering or casino games, in some way or the other. In the wake of the COVID 19 pandemic in 2020, the online gambling industry has rapidly gained more followers, with more people engaging in online gambling from their homes.
New on the recreational wagering scene is TexBet, an Australian owned and managed company that allows players to play and bet on their favorite sports. However, the most remarkable thing about TexBet is that it integrates technology with a personal touch through its local community managers to empower players and regulate gambling activities. That is to protect vulnerable players by mitigating the adverse effects of gambling by helping them control their gambling activities.
While online gambling is a booming market in Australia, a company that motivates and empowers players through one on one community managers is a big venture that will thrive in 2021 and beyond.
Digital marketing industry
In Australia and worldwide, the internet has grown to be a vital marketing tool for all businesses. The highest percentage of the Australian population are mobile users, with many of them spending their time on the internet. In fact, in terms of web participation, Australia is ranked 5th and 13th in terms of world digital competitiveness.
That means that Australia's digital marketing industry is a big thing to watch out for in 2021. For example, in Sydney only, out of the 5.5million population, 4million people are on the internet daily; therefore, most businesses are striving to reach their customers on the online platform through digital marketing.
Currently, many people are establishing online stores to complement their offline businesses. While not everyone is creative and tech-savvy, digital marketers help people set up online businesses, manage social media platforms, design banners, build brands, create content, and manage marketing campaigns. The digital marketing business is expected to grow more and rapidly as we enter the next year.
Buy now pay later business.
Although still in its infancy, the Buy Now Pay Later(BNPL) is an excitingly booming industry in Australia. It is a technology that provides a digital and mobile-optimized way of quickly approved payment plans for customers who don't have enough money for purchases at the moment. In simple words, BNPL allows customers, especially the younger generation, to access quick instant loans at the point of sale rather than the traditional credit.
For instance, AfterPay that was launched by Nick Molnar and Antony Eisen in 2015, is arguably the most outstanding company in this field. It offers its customers buy now pay later services with no interest charge with a mobile app, so it is free of charge. It provides a payment plan of four equal fortnightly installments instead of incurring a one-time purchase fee.
AfterPay is quickly thriving this year and beyond because of the increasing need for money with the economic crisis of 2020 and the rapid rise of commerce business. While some companies offer their customers opportunities to pay in installments, AfterPay provides a secure and straightforward means of making payments online. That is why many retail stores across Australia are partnering with AfterPay to grow their businesses.
Online food and grocery delivery
Over the past few years, the revenue for food delivery platforms has been increasing rapidly. Many Australians lead busy lives with work, school, and many commitments that demand instant and reliable food delivery platforms. People who provide convenient meal options benefit from this trend as they deliver food items and meals to customers who order through online platforms. Online food delivery platforms connect customers with food service providers and their delivery drivers.
Another industry that is quickly shooting up is grocery delivery at homes. Due to the perishable nature of grocery, timely delivery of grocery items is quickly gaining momentum since many Australians prefer the fresh grocery straight from the market.
Online pet food and supplies business
Many companies sell specialists pet foods, products, and accessories as an offline business, but few have specialized in the online market niche. That's why many pet-care companies are launching their pet businesses on the e-commerce platform to cater to pet owners' needs all over Australia.
Almost every business is transitioning to the online platform since more shoppers are buying things online, and so is the pet-care industry. That is why the online pet care market experienced a growth revenue of 35.2% in 2019-2020. With that rate, the sector is expected to thrive more in the next year and beyond.
The final words
Australia is on track as a haven for new investors and businesses. Multiple start-ups have received international recognition for their contribution to the global economy; therefore, there is more potential for new Australian businesses' growth.