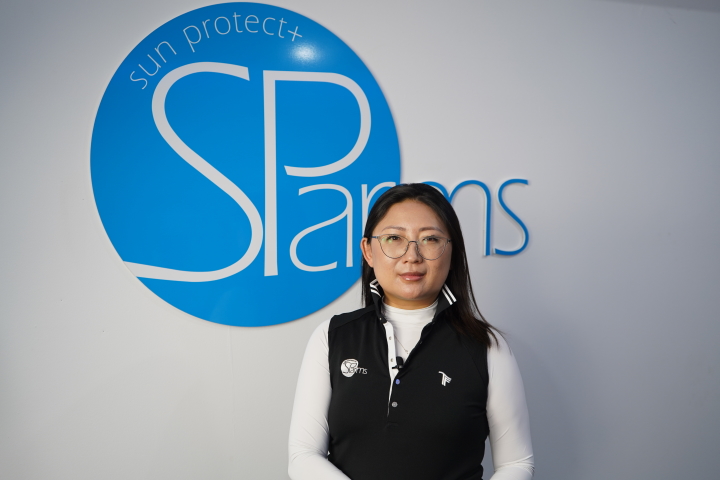 2020 has thrown a lot at the world including the need to wear face masks. While charity organisations have become overloaded across the world with calls for assistance and people desperately needing basic items to survive, one Aussie business has quietly been reaching out to the charities to provide them with free face masks with the aim of giving away $1 million dollars worth of masks.

SParms (Sun Protection Arm Sleeves), is the number one brand in sun protection clothing and accessories in the sporting and recreational space. Their products include the iconic SParms golfing sleeve that is worn by more than 300 professional golfers on a daily basis. Under the leadership of their founding director, Mimi Lee, the business has pivoted and started manufacturing SPF 50+ face masks. Since introducing the highly acclaimed masks, SParms has donated tens of thousands of face masks to charity organisations across the United States and Australia.

"In March 2020, we knew we had to take the opportunity to create positive change. Before the official position on face masks had been announced, we had already spent a month on the drawing board at SParms HQ designing our V1 face masks and introducing them to our audience," Lee explained.

According to Lee, SParms' industry leading high-tech fabric has the maximum SPF rating of 50+, and the brand's proprietary premium re-engineered yarn material is lightweight, breathable, moisture-wicking, with a 4-way stretch combined with a motion 3D pattern for maximum comfort and performance.

"Our face masks are ideal for all types of environments, and importantly perfect for charity workers to wear while undertaking care giving activities. Charities can't afford to give their volunteers face masks so we decided to step up and help them out," Lee said.

"Since launching our face masks we have donated over $87,000 worth of masks to charities. Our aim is to give away $1 million dollars worth of face masks this financial year.

"We have enjoyed strong support from our community of customers over the years and donating masks is a key way we can give back."

To date, SParms has donated some 5,800 face masks to charities across the United States and Australia totalling $87,000 in value. In the US, these charities include: Down Town Women's Centre LA and The Joseph Centre- with Angel Yin and Lizette Salas, Aldersgate United Methodist Church - homeless program - with Brittany Lincicombe, New Life Centre – Homeless shelter in Fargo, ND - with Amy Olson, WhenWeLove - Serving meals to the homeless - with Cheyenne Knight, Sandra Gal Children's Center - Florida - with Sandra Gal Indonesia Heartbeat Church Missions – 200.

"In Australia, we have put in place arrangements to donate masks to the Micah Foundation Brisbane, Food Bank Brisbane, and the Children's Hospital Foundation," Mimi added.

"Our goal is to give away at least another 60,000 face masks by mid next year and we need more charities to come forward and be part of our campaign.

"Everyone can get involved and help us donate more masks. Our mask share program enables anyone that purchases a mask through our website to donate a mask. Simply jump on to our website, purchase a mask and we will automatically donate a mask to charity. It's that simple!"

Mimi Lee is a powerhouse businessperson with a history and qualifications in business, law and accounting. Her passion for building brands and positively impacting the lives of people across the planet has also lead to her founding and directing luxury retreating and wellness centre, Retreat Wellness, as well as leading elite golf academy, Ankgolf International Golf Academy.