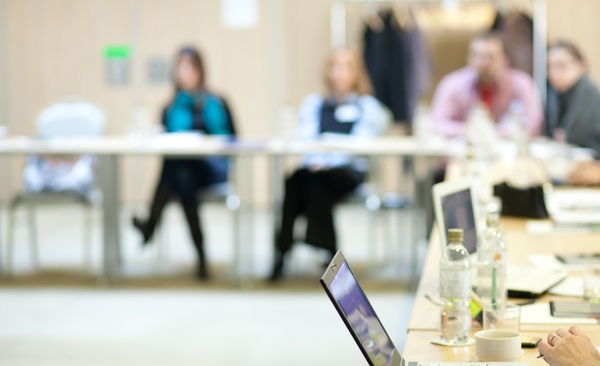 We all know the importance of effective marketing - it can make or break a business. As most modern marketing is focused online, via social media and with viral or user generated content, an area that sometimes falls by the wayside is right under your nose - your local market. This market may be smaller than the one you hope to reach with your wide ranging global stratagem, but it is significant and should not be overlooked. That said, targeting it requires a different approach and strategy than focusing on a broader or international market. Here are some ways you can improve your local marketing strategy.

Get to know your locale
Before you begin making a detailed plan to target your locale, it is vital to do some research into who lives in the area. What is the age range? Younger people are more likely to use social media - you can also conduct research on the most popular platforms - and other online services, whereas older communities prefer more traditional marketing channels such as leaflets, flyers and newsletters. Even much broader research can be useful - what issues are affecting the community? What kind of events happen? Think about sponsorship opportunities and occasions where the community comes together.
Get involved
A great way to integrate and ingratiate yourself and your brand in the community is to take part. There are plenty of events in any area which you can attend, volunteer for or participate in - a fun run or half marathon for example, where you can don a t-shirt with your company logo. Donating prizes to events and contests - especially items that will engage your community - is also an excellent method to get your name out there and your brand well liked and respected.
Local media
Don't underestimate the power of local newspapers and TV channels. Many people buy or pick up newspapers to look for local jobs, real estate opportunities, restaurant recommendations and classified ads. So get your business advertised there! It is usually fairly affordable, and for small businesses this is a very effective strategy. Local TV stations are also good places to place adverts or sponsor programmes. Sites like Craigslist and Yelp have local subdirectories, and receive a lot of traffic. Even things like church newsletters should be considered - although the audience is small, the percentage of readers who engage is high, and the publication is trusted.
Print and personalise
We mentioned printed media being popular among older people, but actually it is effective in communities. We're statistically more likely to pick up a leaflet from a local business than a large corporation. When you do get some business from a local customer, a great way to develop lasting brand loyalty and word-of-mouth recommendations is to send personalised thank-you cards. Well designed and hand written, these cards will make customers feel special. And don't forget to print lots of posters, business cards and other printed media to display in shops and community centres - you'll be surprised how much interest these will generate.
Social media
While social media marketing is usually employed to reach global demographics, its power can be harnessed to target your local community. Most areas have several groups to join on Facebook, either for people to sell or give away items, get recommendations for bars, restaurants and events, or simply to interact about community issues. Becoming present on these - without going in for the hard sell - is a good way to become visible, and show a human side of your business.
Cross promotions and sponsorship
One of the best ways to get your company's voice heard is to organise cross promotions with other local businesses. This is mutually beneficial to all parties, as it introduces one company's clientele to the other, meaning more clients and more potential sales. Another option is to organise events, either on your own or as a cross promotion, or to sponsor concerts, sporting events or festivals. Putting your company name and logo on a running event, for example, will advertise your brand to thousands of people.
Local communities are an oft forgotten market for companies. But with effective marketing, the people who live around you could easily become your most loyal customers.