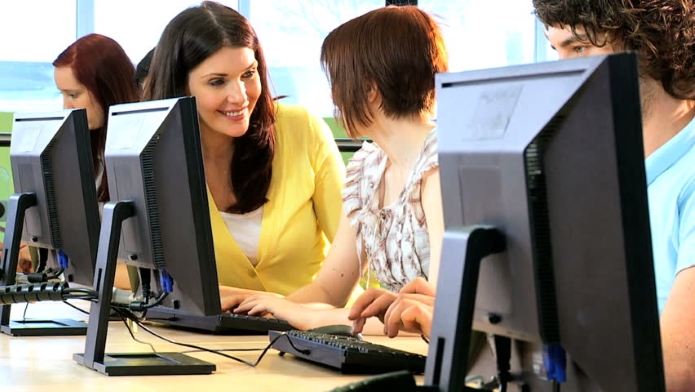 There's no quick, microwaveable, ready-in-5-minutes path to growing your brand and business on social media. There are, however, specific methods in getting you on the path to kickstarting an amazing social media presence.
But… how? How can you boost Instagram followers? Here are real ways for getting your profile and brand noticed.
1. Balance It Out With Sponsored Posts
We know that keeping business costs at the minimum is never off the table. But there are returns to paying for ad space on social media if you do it right. This time around, it's something you wouldn't exactly call "traditional" advertising.
We're talking about sponsored posts, a.k.a. promoted posts. Traditional advertisements contain entirely different content compared to posts. On the other hand, sponsored posts are referred to on-platform, and they are made available to more users, and possibly outside the scope of your existing followers.
These organic posts (unpaid, because they're your existing posts) will have a larger audience. And that means a larger potential to have catch people's attention and draw them to your brand.
According to surveys, sponsored posts on Instagram cost more than that of Facebook and Twitter. Yet there's Value behind it. Click-through rate (CTR) and target demographics aren't only included in what you pay for, but the system itself is actually quite easy to program on the app.
2. Be Smart With Posts You Want To Be Sponsored
Remember that promoted ads are merely that--- they're posts that get re-posted and thus, re-promoted (if we may say it redundantly that way). Posts that already have a good number of responses from Instagram users will probably attract just as many, if not more, responses with a new crowd.
Yes, Instagram's algorithms for promoted posts are absolutely going to do the work of spreading your content according to the indicators and placements you'll personally set. Custom audiences, locations, age, gender, languages, demographics and behaviours, platforms, audience network, etc.
Nonetheless, the actual content itself is still your responsibility. Don't let trivial content fly off the roof. Set it in mind that this is going to serve as an advertisement for your brand and/or business. So, let it revolve around what you think will boost traffic and likes.
3. Let The Brand Image Or Brand Message Be Straightforward
You only have a few seconds to a few minutes to reel users into your post. Make every second count in that the post itself should reflect your brand, no matter the angle. Being creative should still be a part of it. More importantly, your brand image or brand message has to be as clear as day.
Always set it in stone that you are to keep a specific style and language at all levels. In doing so, it'll be quicker for readers (future followers/ customers) to associate said posts to your account. And ultimately, your brand.
As a final reminder, after consulting with your Instagram growth team about going for sponsored posts, don't let engagement fall to the floor. You'll still have to put in the work of engaging and interacting with everyone who will be responding to your promoted posts.
Thus, do it with much heart! Don't think of it as a chore but as a service. It's a service to strengthen both your brand awareness and customer/follower loyalty.