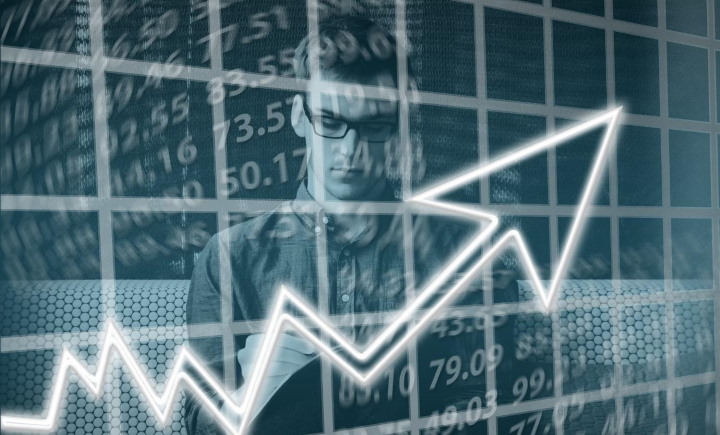 Whether you are in the process of initiating your business or already started one, a robust online presence is a necessary factor. Initiating and maintaining a business is not easy and requires time and effort from your side. You need to perfect your offerings, select the proper channels, research the market and do much more.
Once you have started your business and penetrated the market, you need the right digital marketing strategy to attract and convert customers. A powerful strategy encompasses your business objectives, value propositions, demographics, and other crucial elements. Your marketing strategy has to utilize both online and offline factors to make your business a success. Below we will discuss top marketing ideas to grow your business in 2021.

Use Google My Business
Google My Business is an innovative program offered by Google to search for businesses through search engines and maps. This strategy is essential for you to integrate into your marketing plan. It is free and helps you manage your profile across Google. Your business can take advantage of business listings to post information such as location, contact number, and operating hours.
You can share business photos and videos, similar to that of a social media platform. The My Business platform also has analytics that tells you how people use to find your business online. Through these insights, you set yourself according to searcher's preferences and make it easy for them to find you. You can also include attributes such as website URL, Wi-Fi availability, etc., to create value for your business.

Content Marketing
The best way to achieve brand awareness among your targeted audience is to leverage content marketing. Developing informative and industry-relevant content for your leads and clients is an essential part of your marketing plan. Content marketing combined with off page SEO (link building) generates more leads than those who do not. More importantly, marketers who put valuable content out likely receive positive ROI.
Your business blog adds personality to your business and lets your customers connect with the brand. Blogging and content marketing also form a part of your digital tactics as they provide content that links back to your site. The more authority you have, the better chances of increasing your search engine rankings become. Once you have higher rankings, your targeted audience finds it easy to search for you. Generating backlinks to your blog increases traffic to your business website.

Structure Your SEO
SEO is perhaps the most preferred and widely used marketing idea for businesses. Whether you have a small business or an established enterprise, SEO can work wonders for you. Structure your keywords and content in place to publish it accordingly. You need to ensure that Google crawlers find your content and rank it to SERP.
Besides content, you also have to take care of the design, site aesthetics, and customer experience. They are essential for rank boosting. Once you have gained rankings, your business becomes visible, and your growth becomes imperative.

Focus on Branding
You need to establish yourself as a solid brand if you want to gain your audience's trust. You have to show that you are an expert in the industry with significant knowledge and information. Branding is a crucial part of Google's EAT that stands for Effectiveness, Authority, and Trustworthiness.
Generally, Google needs more than just content quantity to rank your brand. It takes user experience in the notice by seeking well-researched, quality content. Content produced by market experts with updated information garners authority and builds the foundations of your brand.

Focus on Social Media
Social media is an all-purpose and innovative marketing platform overlooked by most businesses. You have various social media channels available, such as Facebook, Instagram, Twitter, and more, to leverage according to your business needs. More than 2.32 billion users stay connected through social media, giving you a huge chance to target potential clients. Simple presence and optimization on social media become a viable channel to grow your company.
Optimize your business pages according to social media requirements. Add social media buttons on your landing pages for users to share information and reviews. Additionally, you can use social media ads to increase leads and boost sales.

Establish Personalized Relationships
The year 2021 has established the importance of having direct relationships with an audience as brands compete to reach digital customers. It is also essential as one-on-one relationships use personalized content for better interaction and engagement. A crucial part of this strategy is to use the correct data technology that scales customer data before it expires. Your click-through rate (CTR) and revenue almost double with personalized relationships.
Customers want to feel valued, and through personalization, you fulfill their desire. If you engage regularly, you increase your chances of a returning customer. With millions of brands working online, customers respond to those who personally engage them and solve their problems.

Start a Reward or Referral Program
A simple yet effective marketing idea that businesses overlook is a reward or referral program. You may think that such a program is suitable for large corporations with a vast customer base. However, that idea is not valid. From the customer's perspective, every business can gain from such initiative and generate leads. Customers trust a brand that their close ones recommend. They might not approach you even if you have a higher ranking on Google. That is the power of referral marketing and has to be a significant part of your strategy. Combining it with rewards gives your brand a chance to retain old and referred customers. You can also use a reward program to keep your audience engaged with social media polls or prizes on purchase. It will ensure customer loyalty and constant engagement.

Use Influencer Marketing
Influencer marketing has become a hot trend in digital marketing strategies today. If you have a reasonable budget, invest it in influencers. Some of them will do paid advertising for you while others want free products or services. The best part of influencer marketing is that your brand gets known among its followers. You have better chances of having referrals. For a small price, you get a chain reaction of constant leads that grows your business significantly.


Final Word
Growing your business in 2021 is now much more achievable with the marketing ideas mentioned above. It would be best to have a strong brand and establish yourself as a market leader using the right marketing channels. Stay ahead of your competition and leverage the power of the internet to reach customers and grow your business considerably.