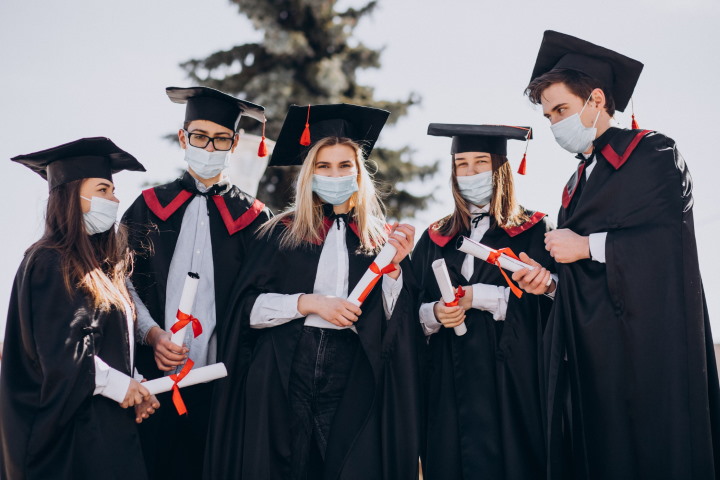 For the fourth time in a row, Campion College, Australia's first liberal arts college, has been named the country's top institution conferring Bachelor of Arts Degrees.
The ranking represented the conclusion of tallying scores attained in the Quality Indicators for Learning and Teaching (QILT) surveys. QILTs are annual audits of higher learning institutions carried out by the Federal Australian Government. Several matrices are used to evaluate different points of reference, particularly those on instruction and scholarship. Campion College scored 96.9 per cent on the Quality of Entire Educational Experience Student Experience Survey. These marks cemented Campion's position at the top of the rankings.
Campion College was founded in 2005 by the Campion Foundation Limited. Its official opening in 2006 marked the culmination of a journey that began in the 1970s. During this time, members of The Fellowship identified a need for credible, broader, pre-vocational education in Australia. Therefore, they took the liberal arts curriculum model previously observed in America and adapted it to Australian cultural norms and educational requirements.
Since its inception, Campion has been dedicated to providing quality learning opportunities and conditions to give students a firm educational foundation. The college's focus on developing the learner formed the basis of its success. This approach allowed it to retain the first position for Learner Engagement in Australia with a remarkable score of 95.9 per cent.
Another matrix is the educational experience. In this regard, Campion earned enough points to place it ten percentage points higher than the institution in second place.
Overall, Campion College has maintained and improved its performance to keep a place among the top 10 institutions countrywide. It was ranked third overall in the QILT measures of Skills Development, Quality of Experience, Student Support and Teaching Quality to ratify its place while others dropped.
Campion did not escape the impact the pandemic had on daily life in general and learning in particular. Like all other colleges and universities, Campion found it necessary to implement online learning in the first semester of 2020 to adhere to Covid-19 restrictions. However, because of the size of their student body -it is smaller than others-, they were able to resume in-person classes as early as August 2020, a trend that remained active into the 2021 school year.
Dr Paul Morrissey, president of Campion College, lauded the institution's performance, attributing their triumph to the philosophy behind their operation. He said, "At Campion, we believe that a degree should be a formative experience in which you don't merely learn facts, figures or theories, but rather to assess them critically, question them and discuss and debate them both in class and out."
Dr Morrissey understood the primary advantage the college holds, saying, "We're very fortunate to have a smaller student body, as it means we've been able to bring all our students back onto campus, with safety protocols in place. So much of the Campion experience is the community, the small class sizes, as well as the easy access to lecturers, and we believe this has contributed to our place as the number one institution for learner engagement."
Campion College's curriculum has four primary disciplines: history, theology, literature and philosophy. In addition, Campion confers a degree in Bachelor of Arts in the Liberal Arts, a three-year course. More information about what is offered is available on the school's website.