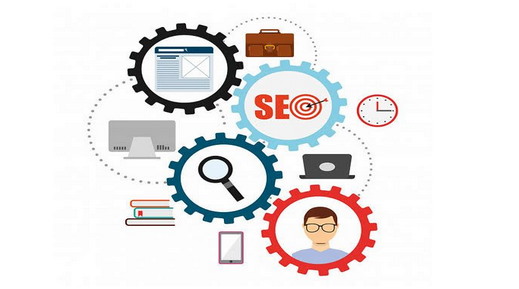 Many SEO Consultants make you believe that SEO of dental websites is some high art. However, it is a secret society that comprises various information and knowledge that every dentist must-have. Therefore, it helps them extract high fees, but they are also well-versed in the concept of how to optimise a dental website.
Suppose you choose a highly professional and experienced specialist for SEO for dentists websites. In this case, they work effectively on improving the overall online presence of your website using the best local SEO practices and techniques. In addition, they also work on white hat SEO techniques recommended by Google and ensure lasting value to your website.

Here, have a look at some of the on-page SEO practices.
Of course, SEO for dentists is not just about engagement. First, you need to get visitors to your website to make them engage. On-page SEO is the factor that must be included in your pages to improve their rankings. These are some of the most straightforward best practices to follow:
Right keyword
If we talk about the local SEO for dentists, it is essential to be findable in Google. The idea is to improve your primary keywords and work on adding related keywords without diluting your content. When Google finds you are trying to stuff keywords unnaturally, you may get penalised.
Watch your headings
Keep in mind to use headings throughout your content, such as H1 and H2. it also enables the Google algorithm to scan your website. It also helps in creating a more user-friendly experience. This step is crucial if you want your visitors to engage and convert them into new patients.
Link your pages internally
There are multiple benefits of linking your pages to one another on your website. First, it helps in improving engagement as it encourages users of your website to visit various pages. Second, it allows Google to crawl multiple pages of your website easily. For example: if you have a teeth whitening keyword on your main services page, you can link this keyword internally to your dedicated teeth whitening page.
Use outbound links carefully
When you link out to other websites similar to your niche, it is a relevancy signal to Google. You also have the freedom to link to websites that focus on your local community. It helps in ranking your website for local-based keywords; like here, they are dental-related keywords.
SEO starts with great content
Gone are the days when people used keyword stuffing and meta-tag manipulations. Instead of this, Google and other search engines pay focus on what visitors on your website do. They measure:
Do visitors reach and leave your website quickly?

Do visitors open multiple pages?

How many visitors spend on your website?

Do visitors watch videos in the content?

Are there repeated visitors on the website?
To Conclude
These metrics are the most trusted indicators of a website's authority rather than link building techniques and other doubtful activities performed by freelance SEO Consultants.
An effective SEO for dentists starts with high-quality content presented in an easy-to-read format and becomes one reason for attracting new patients.