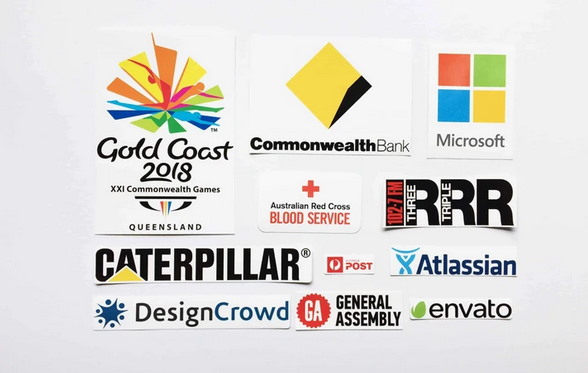 When it comes to cost reduction, companies are very quick to cut back on packaging and labelling costs without realizing how counterproductive it may turn out to be. Though you may think that skimping on custom stickers or labels is the best way to economize, it can hurt your brand more than you can fathom. As a matter of fact, custom labels and stickers give your brand the most economical promotion possible. In today's ultra competitive world of business, you need to add a sliver of uniqueness into your brand to make it stand out in the market. How do you do that? Simple! You add the element of customization into it. The application of custom stickers and labels makes your products distinctive.
Customers are attracted to things that they are not used to seeing. Giveaways, flyers, and other marketing items are things that almost every brand incorporates in the marketing plan. What you need to supercharge your brand is the uniqueness and attractiveness that custom stickers impart to your brand. Here are some of the reasons why custom stickers should be a priority for your business.
Improves Product Packaging
Custom stickers are a prerequisite for effective promotions. They can be used for a wide range of purposes. However, they are mostly used in labelling and packaging. Using custom stickers for packaging will make your brand stand out in the market. They add color to your packaging. You can use different types of custom stickers for different types of products. All you need is a reliable printing house that caters to all your requirements. Stickeroo is a top choice for the majority of businesses across Australia.
Complement Other Marketing Strategies
Custom stickers can be used as an amazing PR tool. Custom stickers do not merely include labelling stickers. For example, if you run a textile business, you can give custom floral stickers to your customers with your brand name written on them that they can paste on their laptops or cell phones. This way, your customer won't see it as a promotional tactic.
Extremely Affordable
Using custom stickers is one of the most economical yet lucrative marketing solutions as they are cheaper than most of the promotional stuff that businesses use. It's very easy and inexpensive to create your own custom stickers with your own photos and designs. If you are running a low-budget marketing campaign, custom stickers are a must-have for you.
Adds To Brand Visibility
You don't want your product to get lost among other products of the same kind. You need to have something that makes your product more attractive than its counterparts. If you have a custom sticker on your products, it will be more visible on the shelf. Custom stickers do half of the job of a visual merchandiser.