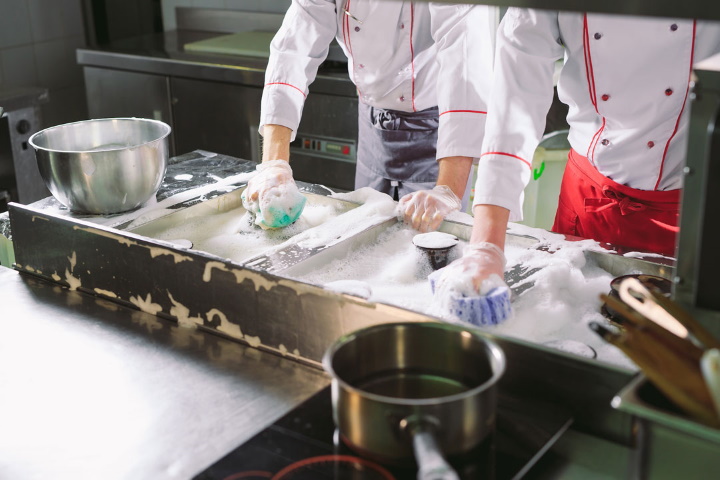 Most homeowners prefer DIY projects for their plumbing repairs. It may be easy to identify and repair plumbing problems. Then, that will not be the same case with all the plumbing problems you will encounter.
Some of these plumbing services are easy to repair by yourself. But others, you need a professional to do it. However, you can still do it when you have the required plumbing skills.
If you don't have these skills, a reliable Endpoint Plumbing company can help you. But you are wondering, why should you hire a commercial plumber? There are significant reasons we recommend you to hire commercial plumbing companies such as Endpoint Plumbing.
Let's dive in:

Licenses
The first reason is that a commercial plumbing company will always have a proper license and insurance. Before hiring a plumber in Melbourne, you need to check these two essential documents: licenses and insurance.
It may be a small task, but you don't have to risk it when done by a handyman. It will leave you with more damages, therefore, having to pay extra costs.
A plumber from a reliable company will be up to code, which gives you the confidence that the task will pass all inspections.
In addition, your plumbing installation or repairs are insured. So, you will not have to pay for damages that may occur. A commercial plumber will take responsibility.

Qualifications
A commercial plumbing company hires skilled professionals in all fields. So, no matter the task you hire them for, they have a professional who can handle the task.
An added advantage is that these companies invest in modern tools and equipment. When a plumber uses the wrong tool, it doesn't give you the expected results. It may even cause more damage. Remember that there are those products only sold to plumbing professionals, and not a handyman.

Transparency
Most commercial plumbers are transparent in their charges. However, you must ensure you have hired the right company for the job. Some will claim to be transparent but not the case.
A commercial plumbing company invests in the software they use to calculate the total costs of their repair services. So, the quotation they give you will be right without additional costs.

Trustworthy
When you hire a commercial plumber, they will produce a work plan. So, they can finish your plumbing needs quickly within their stated time frame. That makes your business unhindered while making repairs.

Warranties
Commercial plumbers must guarantee their work. So, they can give you warranties. You, therefore, need a plumber who can stand behind the work with warranties. That means, such plumbers only use the best materials, the right plumbing tools, and skilled professionals for their work.
Conclusion
If you are not a plumber or don't have the skills, it may be tough to handle plumbing problems. Detecting a leak in the drain line could be a problem. It may bring extensive damages to the property. So, to avoid future plumbing problems after repair, hire reliable commercial plumbing companies.