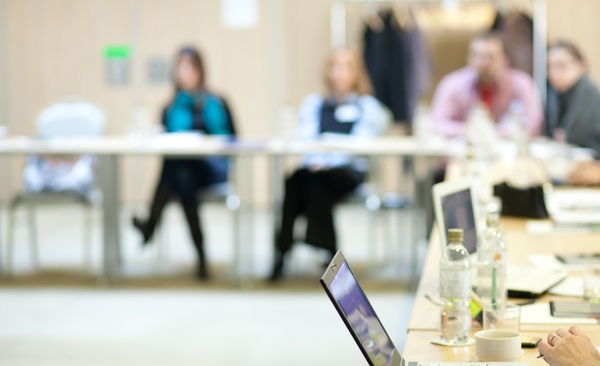 As a small business, your ultimate priority is towards gaining visibility and brand awareness so you can be more successful.
97% of Internet users have searched online at some point or another when looking for a business nearby. Around 70% of consumers end up visiting a business in Melbourne because of the information found online. Getting your business online today is critical to ensuring its success.
There are many ways to optimise your presence online to be seen more, and one of these is by taking advantage of Search Engine Optimisation. When you're looking to have a Digital Debut a SEO Company in Melbourne can help you out.

Using the Right Keywords
When you're looking to leverage the power of SEO for your business, using the right keywords is essential. When you're building your business presence online, it's crucial to think like your customer when designing your website and optimising it for search engines.
Think about what your target audience would search for when looking for the service or product your business provides. It's a great idea to jot down terms or phrases you think your consumers would use when looking for your product or service online in Melbourne (including any local slang).
Using these keywords throughout your website can ensure an organic rise in rankings when somebody is searching for that specific term.

Catering For Your Area
If you're looking to ensure that anybody who searches about your product or service in the locality lands up on your website, SEO is a must.
You must build content around your locality. Whether you're creating a Google MyBusiness Account or encouraging your customers to write a review about your business online, there are many ways you can build your local SEO.
If you're having trouble planning your digital debut, an SEO company in Melbourne might be able to help uniquely cater for your website so it can rank higher in local searches.

Focusing on Your Unique Business
Ultimately, you're not just trying to build your presence online and be more visible, but you also need to think about your competitors. You're vying for your target audience to click on your website and not those of your competitors.
You need to list out on your website and meta-descriptions, precisely what it is that makes your business different from the rest. Whether it's your location in Melbourne or your superior customer service, ensure that you're mentioning it anywhere you can online.

Publishing High-Quality Content and Creatives
When users browse the Internet, they are ultimately looking for answers to their queries. You need to have high-quality content on your website to ensure that once the target audience arrives on the intended page, they end up staying and browsing more.
Creating innovative and persuasive content can go a long way in building the trust and credibility of your business. Also, as more users click on your website and spend time surfing it, it improves your search engine ranking, thus enhancing your visibility online.

Optimising for Better User Experience and Engagement
Most Internet users are likely to exit your website in under 30 seconds if they don't find anything compelling, if it takes too long to load, or if it proves to be too difficult for them to navigate. Since most people are constantly on the go, it is ideal to have a neat and clean user interface that enables users to browse your website and see everything they need clearly without too many redirections.
When you intend to optimise local SEO, so more users in Melbourne are directed towards your business, you also need to keep in mind mobile optimisation. Optimising for mobiles is also crucial since a vast majority of internet traffic, especially searches, are by mobile users.

Keeping it Budget Friendly While Increasing Visibility
There can be many ways your business can make a digital debut; an SEO company in Melbourne can significantly boost your online presence and improve your website's SERP ranking.
SEO doesn't work overnight wonders for your business; instead, it ensures continual and consistent traffic to your website through catered plans. Whether you're simply looking for a competitive edge, or are looking to get your new business off the ground, SEO can be the perfect solution to enhance your online presence and expand your customer base.
If you're unsure of how to cater specific SEO strategies for your business, it's always a good idea to get in touch with experts who know how to optimise every part of your website for search engines. When you start SEO, you can expect to see consistent growth and quantifiable results for years to come.