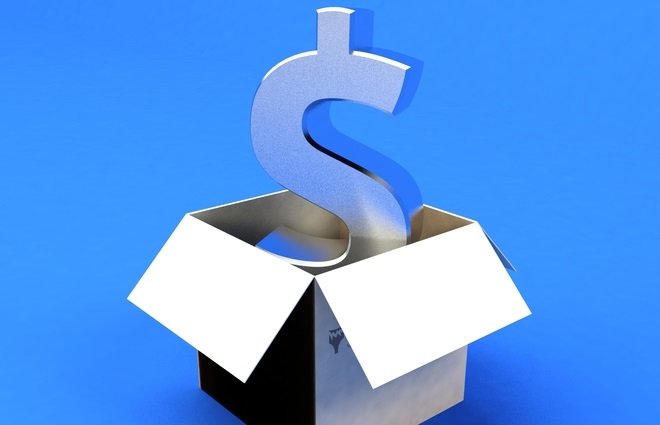 Cashflow works as the lifeblood of any ongoing business to increase its profits. Managing the cash flow efficiently in small to medium enterprises (SME) is the biggest challenge in Australia's recent economic climate. Many businesses do not plan to generate a cash flow forecast since they take it easy to tackle, and sometimes they think it is impossible to predict unpredictable things. According to online accounting ledger Xero research, approximately 50% of the small Australian business made positive cash flow in Feb 2020.
A considerable percentage of Australian gross domestic profit depends on small-medium enterprises. Although, business cashflow management is a common problem for every business and entrepreneur. I am here to provide you reliable solutions to maximize your business cash flow and make it more successful.
Here are the following techniques to increase business cashflow
Prepare Proper Cashflow/Financial Statements
It would be best to do a thorough assessment of your business to understand the current financial situation and where your business is standing now. Through financial analysis, collect up-to-date and accurate information, and this will be possible if your financial statements are in order. The investigation is making on the year-to-year revenue results, and liquidity ratios mean how ample your resources con be transformed into cash quickly. Analyze income projections. It would help if you did all expenses and costs.
The next step is the cash flow statement that shows how changes in financial position, cash equivalents, revenues affect break-even analysis down to investing, operating, and financing activities. It measures how a business manages its cash position, how it funds its operating expenses, and how well businesses generate cash to make debt obligations.
Credit Policies and Procedures Implementation
Credit policy should skeleton the proper communication with consumers while they apply for the account to convey those accounts to collection. To manage accounts receivable more efficiently and effectively, you need to provide template messages in different circumstances. Some businesses do not follow their strategies for timely receiving payments or forget to pay to their suppliers promptly. A Business needs to set credit policies and procedures and make sure implementation on these policies.
According to the research, 65% of Australian small-medium enterprises don't make payments on their invoices timely. If you work on it and you will see receivables will derive more rapidly. First, you need to comprehend the ABCs of how to make good invoices. Because you will easily understandable invoices are stating all terms clearly. Put the due date on the top and make bold it and the payment slip at the bottom. Make sure to include all information f you charge late payment fees.
Make easy strategies for Customers pay you Timely
Use Electronic Payment Means to facilitate client, and if they make payments timely, this will increase in cashflows of the enterprise. Business credit cards can also be used as some offer an elegance period as elongated as 21 days, bringing an increase in cashflows.
Every customer would like to get incentives if you offer early Payment discounts, like if you set credit term 2/10, n/30. If the customer makes payment within 30 days, he will not get a deal, but he will get 2 percent off on the given price if he pays within ten days.
If customers don't have cash and willing to pay via cards, then conduct customer credit checks.
Negotiation with Suppliers for lower-Price on purchase
Through Negotiation, you have to focus on improving and maintain the company's income and the cash flow equation is the business expense. Your regular purchase is an effective technique to cut the supplier price, and they offer you a good discount. If you do effective business communication with your contractors, you will have a healthier opportunity to improve lending footings; if providers are offering discounts on early payment, they will never miss the chance to increase cash flow.
If you buy in high quality, it will also reduce in price. Ask them what lower price will they offer if you make orders in bulk. Once you get a quotation, request them to decrease it to make it a fair price for both parties. Because you will order in measurements continually so negotiate that companies willing to pool their money frequently give handsome concessions to big businesses who order in bulk.
Financial Advice and Business Support
There is considerable backing, support, and guidance available to small industries that are careworn to generate good income; as a business person, you need to be familiar with the government introduced measures to make operations during the covid-19 period. Improve your inventory by using different inventory methods to convert the material in finish goods for sale like LIFO, FIFO, AVERAGE, etc.
Use high-interest saving accounts for business purposes. In this way, higher interest will also include in the business cash flow as an addition. You can try to Increase pricing, but it will cause a decline in the sale. This concept may scare company owners, but it may bring good revenue with the idea of high price: high quality. But it is just a suggestion. You can also get a short-term business loan to immediately boost your business and finance your daily operating expenses.
Bottom line
Healthy cashflows are the outcome that operations are running efficiently. Update your books of accounts and get your accounts in order. Otherwise, you will not be able to know your accurate cash flow positions. You need to create a cash flow statement that helps you understand how much cash is left at the end of the month. In this way, you will implement credit policies and procedures to recover late receiving and avoid late payments.
You need to keep your average debtor days and make easy ways for customers to pay timely, like offering small discounts on early payments. You can ask suppliers to extend payment terms and negotiate for lower pricing, and in the last stage, you can avail of short-term loans to control your cashflows in positive ways.