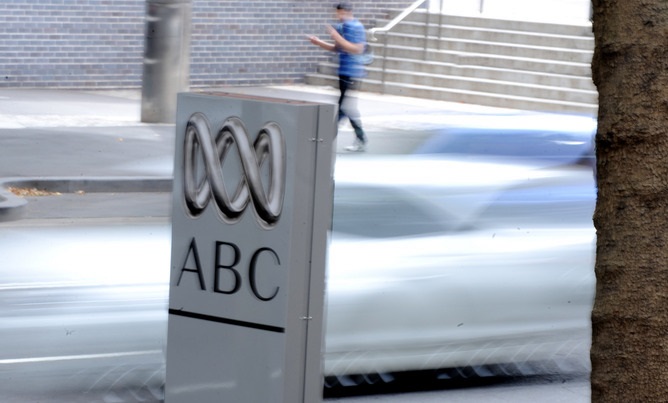 3 July 2014. A conservative columnist and a former minister in the Fraser government have been appointed to the panel that advises on nominations to the ABC and SBS boards.
Janet Albrechtsen, who writes a column for The Australian, served as an ABC board member, appointed by the Howard government, from 2005 to 2010. Neil Brown is currently an arbitrator and adviser in the domain name field and on intellectual property matters. When in parliament he held ministries and shadow ministries in portfolios including business and consumer affairs and communications.
Both are critics of the ABC. Albrechtsen has called for the resignation of managing director Mark Scott.
She wrote late last year that when he "chose to publish information criminally obtained by Edward Snowden about Australia's signals intelligence operations in Indonesia, he also chose to undermine Australia's relationship with our most important neighbour.
"He chose to fuel tensions and nationalist sentiments in a fledgling democracy. He also chose to undermine an immigration policy aimed at preventing deaths at sea," she wrote.
Albrechtsen and Brown join chairman Ric Smith and David Gonski on the panel. The appointments are for three years.
The nomination panel was set up in 2008 to conduct a selection process for non-executive members and chairs of the boards. It provides the Minister for Communications with a shortlist of at least three recommended candidates for each vacancy, with a comparative assessment of the candidates.
A number of board appointments are coming up, including the SBS chair position. The ABC Friends group described the appointments as "a declaration of war on the ABC's independence".
ABC Friends' national spokesperson, Glenys Stradijot, said it appeared that "we are in for a return to the bad old days when the Howard government stacked the ABC's governing board with its political supporters".
She said Albrechtsen "is widely perceived as a right-wing political warrior. It is disturbing that someone so clearly partisan and a strident opponent of the ABC should be appointed to such a position." ABC Friends knew Brown to be "a strong critic" of the ABC.
Michelle Grattan