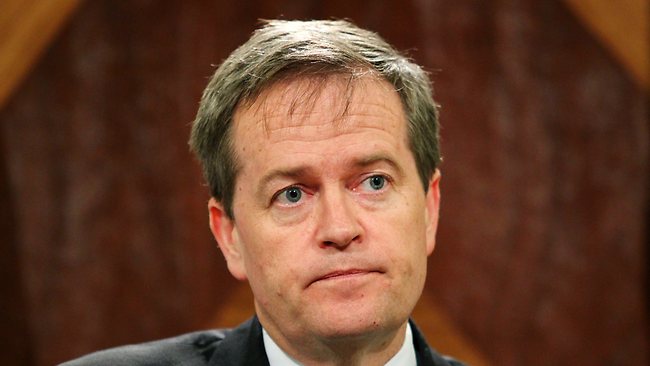 Canberra 2 March 2015. The Australian Labor Party is still the party of Michael Williamson, Craig Thomson and Bruce Wilson. Today, Labor and the Greens voted in the Senate against the Government's legislation to protect honest union members from unscrupulous union bosses. In so doing, Bill Shorten has clearly shown where his sympathies lie. He has also shown that he and his party have learned nothing from the shameful history of union boss rip-offs that have helped give the union movement a bad name.
The Government's Bill proposed the establishment of a Registered Organisations Commission with increased penalties for misconduct.
"The Government will not be deterred from defending the honest union members who have been let down by dodgy union bosses who do the wrong thing and will seek to reintroduce the Bill at the earliest opportunity," Employment Minister Senator Eric Abetz said today.
"In a bizarre debate, the Opposition raised a number of concerns with the reporting and disclosure framework that were introduced by Bill Shorten as Minister and which the Government's Bill would have removed."
"As a result of the vote in the Senate today, Bill Shorten's clumsy attempts at reform will remain in place. This means that those holding voluntary positions, such as shop stewards, will be subject to intrusive disclosure obligations and the same penalties as paid office holders who are actually responsible for a union's financial affairs."
"Honest union members deserve having the peace of mind that their union dues are not being misused or rorted by those in positions of trust within the organisation. This hope has now been dashed by the behaviour of Labor, the Greens and certain cross bench Senators today."
"It must be remembered that a number of senior labour leaders supported the Government's moves including former Labor Attorney-General Robert McClelland, former ACTU Presidents and senior Labor Minister Simon Crean and Martin Ferguson. The bill also addresses concerns raised about the inadequacy of the existing penalty regime by Federal Court Justice Anthony North."
"Today's vote has shown that there is only one major party in Parliament that supports an honest and clean union movement. Regrettably, it is not the Australian Labor Party"
, Senator Abetz concluded.