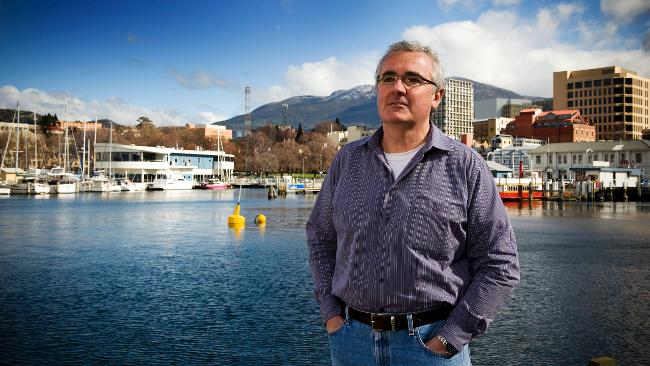 Hobart 19 April 2015. ``The recently re-flagged and renamed Geelong Star has arrived in Australia apparently with the blessing of the Federal Government but undoubtedly against the will of the vast majority of the Australian community,'' Mr Wilkie said.
``The Geelong Star is 95m long, can hold more than 1,000 tonnes of fish and is the largest freezer factory vessel to fish in the Australian small pelagic fishery. It represents a dramatic and alarming increase in the industrialisation of Australia's commercial fishing.''
Mr Wilkie said the Federal Government's ban on super trawlers of more than 130m needed to be extended to include vessels like the Geelong Star with their huge on-board freezer factories that can decimate local fish stocks.
``It is capacity that matters, not length,'' Mr Wilkie said.
``To not consider capacity is like only considering the length of a car and not its engine size. Length is only a small part of the equation because much more important is the type of vessel. The Federal Government must go back to the drawing board and ban all freezer factory-type super trawlers.
``The Government's claim that any vessel less than 130m is not a super trawler is downright dishonest. That length was a political fix to stop the Margiris and in no way a considered criteria for super trawlers.''
Mr Wilkie said he was concerned the Geelong Star would deplete local fish stock and impact recreational fishing and marine life including dolphins, seals and large sea birds.
``The Geelong Star is the latest freezer factory ship to work Australia's fishery and, would be the largest fishing vessel to operate close to Australia for 20 years and is every bit as bad as the Margiris,'' he said.
``Moreover there remain serious doubts about the data on fish stock and just how significant the effect would be of a vessel of this size. I am advised there has been only limited additional research since the Margiris was banned in 2012.
``Concerns have also been raised with me over the operators of the Geelong Star. I note the allegation that some people associated with the vessel, at least historically, have been prosecuted for illegal fishing in other parts of the world.''