Darwin 7 May 2013. The Territory Government is investing $15 million in Budget 2013 to address serious declines in international visitors to the Territory.
Minister for Tourism and Major Events Matt Conlan said the funding was urgently needed.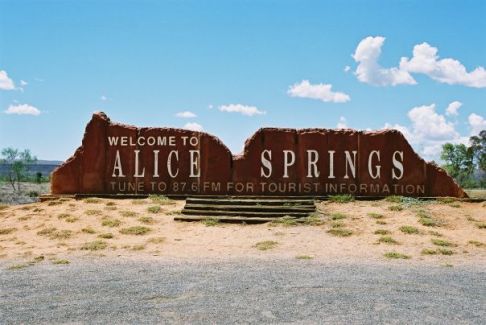 "Under Delia Lawrie's former Labor Government, international visitors to the NT significantly declined," Mr Conlan said.
"In 2012, international tourism in the Territory dropped by 12 per cent.
"We are taking this issue extremely seriously which is why we'll be more than doubling the international budget from $7 million last year to $15 million.
"Our tour operators and local businesses have been doing it tough, but this funding will ensure they are now supported.
"Unlike Labor, the Country Liberals Government will not neglect this crucial industry.
"We are determined to see tourism returned as a major contributor to the Territory economy.
"Tourism is an absolute priority of this Government."
The $15 million investment will build on our profile in Western markets while strengthening the Territory's presence in growing Asian markets like China and Japan.
Tourism NT will be able to conduct market research to improve effectiveness of advertising spend and run ongoing digital advertising campaigns in each international market where currently there is no action occurring due to insufficient funding by the previous Labor Government.
"The digital market is growing and will now form an important part of the total mix of media used to drive more bookings to the Territory," Mr Conlan said.
"This funding will allow the Territory Government to work closely with tour operators from right across the Territory and assist them with their own individual digital advertising campaigns."
Other initiatives included in the international tourism budget for 2013-14 are:
$12 million for marketing partnerships with airlines, online travel agents and traditional trade partners to boost bookings to the NT
$1 million to build NT's market share of high growth Eastern markets, particularly China through investment in activity focused on increasing NT awareness, knowledge and product distribution among key trade partners.
Stronger engagement with Australian based inbound tour operators
Greater focus on social media and providing in-language content for each country.
Emphasis on targeting international youth sector by leveraging Tourism Australia's global youth campaign, 'The Best Jobs in the World'.