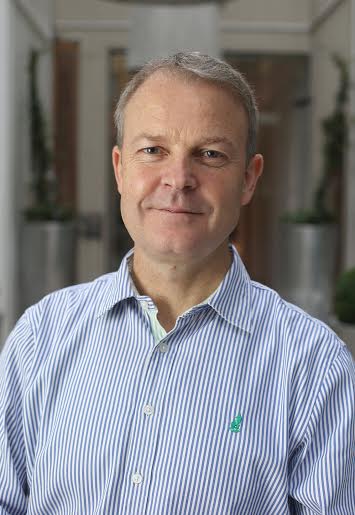 When Gene Browne founded his Galway, Ireland, based waste-management company The City Bin Co. in 1997, it had one truck, two customers and four bins.
More than a decade later, the company has a long list of awards including the "2013 National Winner European Business Awards – Customer Focus Category" and winner four years in a row of Deloitte "Best Managed Companies" and "Gold Standard" award.


The City Bin Co. was the first and only company in the waste management industry to make the "Index of Excellence" by Excellence Ireland, and within 10 months of starting, the business became the first waste collection company in Ireland to receive ISO 9000 accreditation.


Browne, a member of Young Presidents' Organization since 2005, shares his thoughts on running an award-winning sustainable waste-management company.

1. What was your first job or business?

Gas station attendant during high school.
2. What is one must-read book for business leaders?
"Rockefeller Habits" by Verne Harnish for two reasons: simplicity and impact.
3. Complete the sentence: If I were not a business leader, I would be a…
I would be a researcher of some description because I enjoy problem solving with data.
4. What is the most difficult leadership lesson you've learned working towards a sustainable approach to waste management?
There are huge disparities in the world when it comes to environmental outlooks. Societies that are struggling to have enough food and shelter for the majority of their citizens are often, for practical reasons, not as focused on the West's environmental goals.
5. What is the most frustrating aspect of creating sustainable models of waste management?
The well-intended, but incorrect argument, that recycling should be free and is always cheaper than the alternatives.
6. Do you have a hobby, talent or interest that might surprise people?
Probably nothing that would surprise people. As a hobby or to unwind, I like to read or run.
7. What is your favorite achievement?
Building and leading a business that is ranked in the top 5 percent globally for net promoter score (NPS).

8. What is the best piece of leadership advice you have received?
The tool of a leader's trade is the conversation and, from that, a problem only exists in the absence of the right conversation.

9. Where do you see the future of waste management and its impact on the environment?
I think waste management in the future will be managed more in the home or the business as a result of improvements in design or technology.

10. Three insights I would like to share:
1. Things are never as good nor as bad as you think they are.
2. If you have an uncomfortable or awkward decision to make, it's always better to execute that decision sooner rather than later.
3. Don't take yourself so seriously. We are just a tiny cog in the big wheel of the world.
YPO (Young Presidents' Organization) is a not-for-profit, global network of young chief executives connected through the shared mission of becoming Better Leaders Through Education and Idea Exchange™. For more information, visit www.ypo.org.