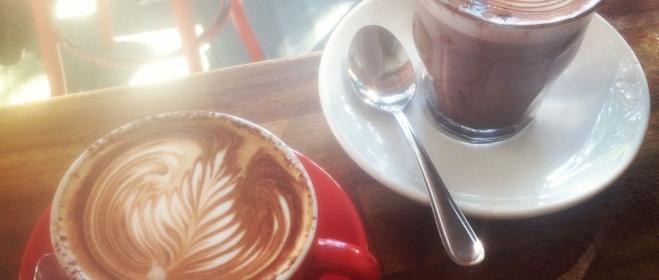 Sydney 16 October 2014. Within the antiquated buildings of Balmain stands a fresh cottage styled café "Casual Mondays" Founded by Business partners Rob & Marco have captivated a unique essence of cottage style café service like no other.
The duo have a unique calibre of multicultural foods which helps you explore world culture and the warmth of cottage styled dishes. A satisfying brunch of breads, meats, sweets & smoothies was an experience to remember where the array of vintage set décor forms this bold & tattered café. The café naturally attracts new hipsters, foodies and families to the Balmain community.
The café has already made hundreds of locals feel right at home whilst being served in a styled room space ornamented to look like your own living room! This large federation house converted café/restaurant explores new prospects of food; Italian, Brazilian, Balinese and many other out of the ordinary with a hint of a quaint Australian feel. You can sip on a hot chocolate, read a book from their miniature library assortment or even play chess whilst you enjoy charming cinnamon spiced Spanish churros with the company of your friends.
Dining in for breakfast or lunch in this rustic space allows you to connect with the local Balmain community, friends and linking in a new cultural trend in Balmain.
From the brief moment where you walk up the weathered sandstone stairs till you leave the white picket fence, the ambience is balanced with a 5 star service to remember. There are timeless rooms for hosting your next party or function. The various quirky assortments of the Décor, Vintage artworks, shaped a strong impression with their countless creative ideas and therefore bestowed a brand new statement to Australian cafe interiors.
This café truly captivates the true worldly essence of home in the heart of Balmain.
For more information please contact "Casual Mondays" Balmain on: (02) 8040 9381
344 Darling St, Balmain NSW 2041- trading hours: 7:30 am - 4:00 pm 7 days
www.facebook.com/CasualMondaysBalmain