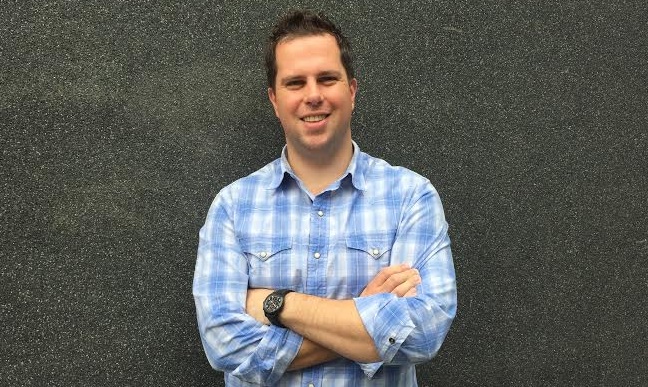 WEDNESDAY OCT 14: The first ever
Fintech Census
has revealed a strong and thriving community of financial tech companies in Victoria, with the results released today.
Fintech is a huge opportunity for Australia. Financial services represents 9% of GDP and is ripe for disruption, but there is concern Victoria is lagging behind and offers poor support compared to Sydney, London, the US, Singapore and Hong Kong.
The Fintech Census surveyed 52 Melbourne fintech companies, representing more than 500 entrepreneurs about the challenges facing their business.
It was the first step towards establishing a collective voice for Victorian fintech entrepreneurs. It showed a unified call for greater support from the Government and corporates.
The biggest problem facing fintechs was attracting customers, with the consensus that greater accessibility to key figures in private and public enterprises would give emerging businesses a much needed leg up.
Fintech Census founder, MoneyPlace CEO Stuart Stoyan says there is an overarching cry out for a dedicated fintech space in Melbourne.
"There has been some great efforts to establish Sydney's fintech community. We need these efforts to be replicated in Melbourne, so that a robust national fintech ecosystem can ensure Australian fintech remains relevant in a regional and global context. "
The census paints a clear picture of the needs of fintech in Melbourne including limited early stage funding, lack of clear pathways to partner with Government or corporates and that the majority believe Melbourne is lagging behind Sydney.
Fintech Census key findings:
* Overwhelming consensus that Melbourne lags behind and offers poor support compared to Sydney, London, the US, Singapore and Hong Kong
* Fintechs say there are limited VC opportunities in Melbourne
* Finding key talent remains the most significant problem for fintechs in Melbourne, closely followed by availability of private funding. Customer acquisition is the key internal challenge
* General consensus that Government should support fintech by helping foster an ecosystem for fintech startups, corporates and government
* Split view on regulation, with 50% of fintechs feeling regulation levels were "just right", but 40% believing there was too much regulation
* There is a strong demand from fintechs to strengthen the Melbourne fintech community and to create a dedicated fintech hub
A snapshot of Melbourne's Fintechs:
* Melbourne fintechs are solving problems for payments, personal finance / asset management, lending or providing institutional tools
* The majority of Melbourne fintechs are under two years old, have less than 10 employees, are post-launch and are based in the CBD
* Almost 60% of Melbourne fintechs have five or less employees. About 10% have more than 20 people in the company
* 85% of Melbourne fintechs are founder funded with a quarter also receiving funding from VCs or externally funded.
* Only 10% of Melbourne fintech founders are women.
* The majority, 50% were aged in their 30s, with 15% in their 20s and 10% over 50-year-old
The 2015 survey of Melbourne fintechs marks the first ever Fintech Census in Australia. Fintech is a huge opportunity for Australia. Financial services represents 9% of GDP and is ripe for disruption. With the mining boom now in decline, the rise of fintech is upon us. Sydney has thus far held the limelight for fintech in Australia. But that is about to change, with momentum building with local companies and global Silicon Valley giants now choosing Melbourne over Sydney.
Melbourne is not a second tier city when it comes to startups, we are, however, lagging when it comes to a central voice on fintech. Fintech census is the first survey of Melbourne's fintech community. An initiative of Stuart Stoyan, the survey is the first step towards a collective voice for Melbourne based fintechs. The results will be used to fight for what startups need in this city.

We will use the information to gain support from local and state governments, and corporates. We will also work with co-working spaces to provide dedicated fintech support.