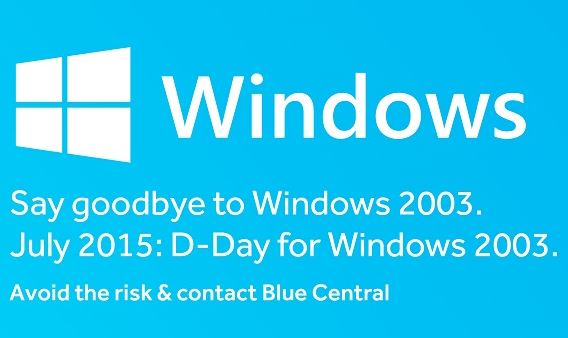 Blue Central is today celebrating the appointment of Business Development Manager, Craig Horne, to Chairman of the Victorian Branch of the Australian Computer Society (ACS), following the recent 2015/16 elections.

In his new role, Horne will be responsible for guiding the ACS Victorian Branch to help grow and promote the ICT industry, through a range of meetings, presentations, workshops and special events that cover all areas of IT.

George Kazangi, Managing Director of Blue Central said that Horne's leadership and management skills, and hands-on industry knowledge makes him the ideal person to take up the ACS Chairman position.

"Craig demonstrates a sound understanding of the link between business and IT strategy, helping Blue Central deliver efficient and effective IT solutions that are tailored to our customer's specific needs, and making him a trusted advisor and valuable addition to our team," Kazangi said.

"His experience and knowledge, dedication to growing the reputation of the IT industry and ability to inspire, lead and mentor young IT professionals will also be an asset to the ACS." Kazangi added.

An IT infrastructure expert with 20-years-experience, Horne spent 15 years working in technical roles with hardware, software, operating systems, databases, networks and peripherals. He is also currently completing his PhD at The University of Melbourne, looking at information security strategy in organisations and how organisations leverage this understanding to improve their information security.
Horne holds a Bachelor of Science majoring in Computer Science from La Trobe University, a Master of Business Administration majoring in MIS and Entrepreneurship and is an accredited Project Manager with a PRINCE2 Practitioner certification.
Craig Horne will sit in the Chairman role at the Victorian Branch of the Australian Computer Society (ACS) for two years – until 2016.
About Blue Central
Blue Central is one of Australia's leading managed infrastructure services experts, offering the design, implementation and ongoing management of innovative and intelligent technology solutions.
Blue Central provides access to the latest technology, experienced Level 3 engineers and a strong network of recognised world-leading partners to deliver complete technology solutions and support services.
Blue Central aims to help drive business productivity and success through personalised, flexible, secure and reliable IT solutions and services for Australian enterprise businesses.
More information - www.bluecentral.com