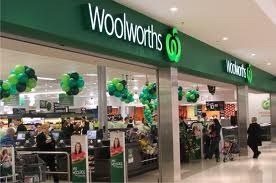 Tuesday, 11 June 2013: Woolworths customers are set to save even more at the checkout when Extra Special savings of up to 50 per cent on more than 1,000 popular fresh and big name products are rolled out across the store.
From Wednesday 12 June, Everyday Rewards members will have exclusive access to over a thousand Extra Special savings on some of the most popular products in the store simply by scanning their Everyday Rewards card each time they shop.
Tjeerd Jegen, Managing Director of Woolworths, said Extra Special savings are yet another way Woolworths is helping Australians to take control of their household budgets.
"It's no secret that Aussie families are more concerned than ever about managing their bills and weekly household costs. Our customers have given us one clear task – to deliver value for money each and every time they shop with us.
"We are really pleased to be able to offer our customers another way to take back control of their finances by saving on their food and grocery shopping. In the next two weeks alone, an average Australian family could save almost $75, just by choosing Extra Special products as part of their normal shop.
"Woolworths is uniquely placed to deliver great savings where they really count through our Everyday Rewards program. We've analysed our customer data and we know which products matter most to our loyal customers. We've turned that data into customer rewards by working with our suppliers to offer great specials on those products.
"There are more than 7 million Australians participating in the Everyday Rewards program and it is free for customers to join.
"Only two weeks ago, we launched hundreds of Every Day Value price cuts across the store, which could save an Australian family over $200 between now and Christmas – and we're not stopping there. We promised to give our customers More Savings Every Day, and today's launch of Extra Special savings is yet another way for them to save on their normal food and grocery shop."
Extra Special savings for Everyday Rewards members will be refreshed every two weeks. In the first fortnight, Extra Special discounts include:
50 per cent off Kirks soft drinks;
More than 40 per cent off Golden Circle sliced beetroot, Crisco oils and Country Cup soups;
More than 20 per cent off 4kg bags of potatoes, Kellogg's Nutri Grain and Wonder White sandwich bread; and
More than 15 per cent off chicken thigh fillets from the Deli, Mount Franklin bottled water and Herbal Essences Shampoo and Conditioner.
Membership to the Everyday Rewards program is free of charge. Customers can register in Woolworths stores at the customer service desk, call 1300 101 234, or sign up online at www.everydayrewards.com.au.
For more information on Woolworths Extra Specials and details on the savings across the store please visit www.woolworths.com.au.
# Ends #
For further information please contact Woolworths Press Office on 02 8885 1033.
Note to Editors:
Detailed breakdown of a selection of the Extra Special savings that will launch in Woolworths stores on Wednesday, 12 June 2013:
Product

Was

Now

Saving

FRESH FOOD

Chicken thigh fillets from the Deli (all states except WA)

- WA[1]


$9.48

$10.48

$7.99

$8.89

$1.49

$1.59

15.72%

15.17%

Potatoes[2]


- Golden Delight (4kg) – NSW, VIC, QLD

- Nadine (4kg) – WA

- Washed (4kg) – SA

- Cream Delight (4kg) – NT

$6.98

$9.98

$5.48

$5.48

$4.98

$5.98

$3.98

$3.98

$2.00

$4.00

$1.50

$1.50

28.65%

40.08%

27.37%

27.37%

GROCERIES

Kirks soft drinks – assorted flavours (10 x 375ml)

$8.48

$4.24

$4.24

50.00%

Crisco Oil Assorted Varieties (2L)

$9.49

$5.00

$4.49

47.31%

Golden Circle Sliced Beetroot (450g)

$1.69

$1.00

$0.69

40.83%

Country Cup Soups Assorted Varieties (50 - 58g)

$1.99

$1.19

$0.80

40.20%

Kellogg's Nutri Grain (805g)

$7.99

$5.00

$2.99

37.42%

Kleenex Viva Double Length Paper Towel (2pk)

$5.69

$4.00

$1.69

29.70%

Wonder White sandwich bread, assorted varieties (700g)

$4.19

$3.00

$1.19

28.40%

Old El Paso Tortilla Burrito (240g 6 pack)

$2.70

$2.00

$0.70

25.93%

Cold Power Laundry Powder and Liquid varieties (900g, 1L)

$8.99

$7.00

$1.99

22.14%

San Remo Fresh Pasta, assorted varieties (625g)

$6.99

$5.50

$1.49

21.32%

Oral B Stages Toothbrush, Winnie-the-Pooh (1 pack)

$3.80

$3.00

$0.80

21.05%

Birds Eye Frozen Peas (800g)

$3.35

$2.65

$0.70

20.90%

Ski Yogurt, assorted varieties (12 x 100g)

$7.33

$5.80

$1.53

20.87%

Lindt Creamy Chocolate Blocks, assorted varieties (100g)

$2.99

$2.39

$0.60

20.07%

Nestle Nan Pro 1 (800g)

$20.80

$16.64

$4.16

20.00%

Lucky Dog Food, assorted varieties (3kg)

$8.69

$7.00

$1.69

19.45%

Herbal Essences Shampoo & Conditioner, varieties (300ml)

$6.15

$4.99

$1.16

18.86%

Mount Franklin Bottled Water (20 x 500ml)

$9.99

$8.49[3]


$1.50

15.02%
---
[1] WA pricing differs due to higher local purchase and transport costs
[2] Potato varieties and prices differ state to state due to customer preference and availability
[3] SA & NT pricing differs slightly due to local container deposit legislation and transport costs