It is all well and good running a shipshape business, but if you're not going to go the extra mile with your marketing and promotion, you'll be missing out and doing yourself a real disservice.
If you are running a good business of any kind, why wouldn't you want to make the most out of it by getting the brand of your business noticed?
For example, most people start off marketing with simple business cards - these are great promotional tools. Some underrated promotion comes through your correspondence, the natural correspondence that comes about simply by running a business. Is your brand present on the documents? Is your name, logo, slogan and contact information clearly presented? Keep your company information clear on all communication stemming from your business for a grand starting point. It's basic, but those basics are the foundation of this. This goes for your email as well, make sure you and your staff have an email signature that links to your social media channels and matches the letterheads on your physical correspondence. These signatures are so easy to change, so keep them updated if anything within your brand from color schemes to the logo is updated. Your correspondence is the first port of call for promotion and a great proving ground for your ideas.
You should also send out press releases. You might want to release a press release containing all your latest updates, but using this as a business promotional tool requires you to ensure your press release has newsworthy information. Apple are masters at this:
'CUPERTINO, California — January 5, 2017 — Apple today announced that the App Store welcomed 2017 with its busiest single day ever on New Year's Day, capping a record-breaking holiday season and a year of unprecedented developer earnings and breakout app hits. In 2016 alone, developers earned over $20 billion, up over 40 percent from 2015. Since the App Store launched in 2008, developers have earned over $60 billion, creating amazing app experiences for App Store customers across iPhone, iPad, Apple Watch, Apple TV, and Mac. Those efforts helped kick off 2017 with a remarkable start, making New Year's Day the highest single day ever for the App Store with nearly $240 million in purchases."
That is just a small snippet of a press release from Apple. Did the amount of statistics, dates, and products in that release register with you? Take inspiration from that. It was simply about the App store's busiest day ever, but there is so much information in it that acts as a wrapper around the news. They managed to promote their range of products from MacBooks to Apple Watches and later on if you follow the link, they even mention the Super Mario Run app just in a press release. Capitalize on the latest news from your company to promote your business; Apple are doing so - so you should too. It's easy to too and is a great way to 'boast' about your success, new products and results. You can also take a cue from Apple and mention your current line of services and products in your press release amongst sales figures and other snippets of news.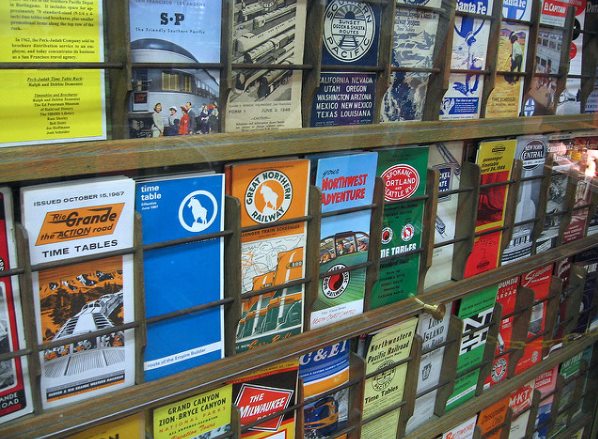 Your customers love free things. You love free things. Free things or freebies are a great way to promote your cause. Free promotion works, especially if you need to get your name out there. These work well as rewards for customers who choose to do business with you. A t-shirt given at the point of purchase or even a rewards scheme is a great way to build relationships with customers, old or new. Think of your product and think of items you can give to customers to thank them for their patronage - try to find items that will inspire positive thinking within the customer - connecting positive thoughts to your business can't be bought at all in any other way, so take advantage of this golden opportunity to do so - they come at a premium so don't miss out
If your company has a website (if not, why not? Get that fixed right away) use it as a promotional tool. A website can run a marketplace to sell your goods, and you can even use it as a platform to communicate with your customers. Consider the age of the website as well, HTML and CSS coding gets old quickly, and if it isn't optimized, customers who try to load up your site on a phone will suffer and quit. Restore life to your site and drag in customers who will appreciate the speed of your site. The website is where your business is noticed on the internet, so it makes a lot of sense to make it appealing towards your target audience.
Visitors to your site are traffic and the more traffic, the better. You can track the hits and visits to your site to see exactly where people are going once they connect to you - what products and pages are the most popular? Well, we can't tell you - but you will have the information to be able to let us know! Traffic generates data, and you can break this data down with ease to achieve a clear and concise image of your customers. Who are they? Where are they from? How are they getting to your website? The answers to these questions will be generated by the data that the traffic to your website provides. This will help you identify your target audiences and in some cases, will lead to you changing your business plans to suit an emerging target audience who are buying your products. This data is worth its weight in precious metal and could be something that truly saves a business.
But how do you get noticed on the internet? Well, through search engines. Search engines are becoming a lot more business focused and really gearing towards fulfilling their destiny as the true directory and replacement for the traditional phone book. Register your business and make sure every single detail of it is on your website and registered with Google. This is going to get you noticed in the places where people are looking for you!
At this stage, we go back to the website. It's time to optimize your website for search engines. Search engines use complex and ever changing algorithms to rank sites. These algorithms judge sites on uniqueness and legitimacy. If you're a business and you are using one of a kind copy to describe your products, then you are already doing well. SEO or search engine optimization is how you can further galvanize your website to launch itself up the rankings. Make yourself an answer to a question - 'what is the best taco restaurant in this area?' for example. Keywords for this might be taco, restaurant, spicy, vegan-option, award-winning - so make sure you incorporate the relevant keywords that can help position yourself to be an answer to the questions your customers are asking.
These keywords are going to get your noticed more often by your target audience and thanks to your traffic data, you should know exactly who that is. If you use keywords that appeal to your target audience, you'll be able to be discovered by them more frequently. Blogging is a great way to build fresh content, give your patrons an insight into the business and inject SEO keywords onto your website. Your business will also look active!
Moving back into the physical world, your brand needs to be spot-on. Keep your brand consistent and pretty across all your products and keep in mind that many businesses are judged on the quality of their signs. While this may seem unfair, it should keep you on the ball in regards to the look of your business.
Social media is something your business should always be using - sites like Facebook, Twitter, Youtube and LinkedIn allow you to communicate, network and connect with clients and customers. Social media is also handy as a customer service platform that lets you speak to customers and solve their issues. What better way of promotion your business than solving issues in the public domain? Social media is where you can truly personify your business and make it have a one-of-a-kind voice, yours.
Facebook is the best option for traditional business as it is also one of the many trying to replace the phone book as a directory. A
Facebook page
can showcase your business, reviews of your business and allow you to respond to customers.It can have all the information your customers require about opening times, product info - and it can be a real asset to your promotional portfolio.
There's a lot to grasp here, but above all you should be remembering to do the best promotional work you can do for your business. Your work deserves this attention! There are so many tools and a lot of pitfalls, but keep pushing forward and remember to get the name of your business out there!