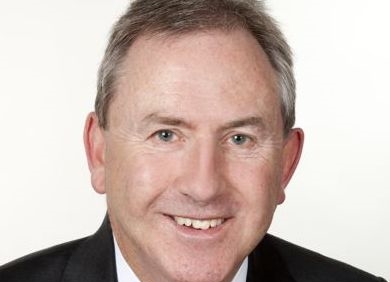 According to David Thomas, China expert and founder and president of the Australia China SME Association, Australian businesses are still living in the dark ages by failing to include WeChat in their marketing mix. Considered the 'super app', it is the largest social media app in the world and has just hit one billion monthly active users.
"The number of people in Australia using social media is growing. Around 70 percent of Australians are active social media users," David Thomas said today.
"Seven in ten businesses in Australia use at least one form of social media platform and yet only a small portion use Wechat.
"The Chinese account for a large component of retail spend in Australia. Our country enjoys strong tourism activity from China. Around 1.2 million Chinese tourists visit our shores every year and spend an average of $8,300 while they are here. This is the highest spend of any visiting nationality. In addition, there are also at least 185,000 Chinese students studying here every year.
"The latest data tells us that there are some three million WeChat users in Australia and nearly 40% of these are non native Chinese speaking.
"Clearly WeChat is growing in use and if Australian businesses want to ensure their brand and products achieve full reach across the market space and capture the spending dollars of visitors as well as those living in Australia who use the app, they need to include WeChat in their marketing mix."
IBISWorld's recent data shows that while some areas of Australian retail are in decline, luxury retail is on the rise due to the spending habits of middle class Chinese millennials with a penchant for luxury brands. The market researcher also predicted that in 2017/2018, 30 percent of Australia's industry revenue would come from inbound tourists, especially from the Chinese middle class.
"Australian businesses, particularly SMEs, can not afford to ignore WeChat. It is a key tool in reaching Chinese and other consumers in Australia – especially consumers willing to spend money on luxury and authentic Australian brands," David Thomas added.
"SMEs don't have the advertising spend of large companies, so they need to use the power of the internet and social media wisely in order to achieve traction and reach in the market space. The market is cluttered and consumers are becoming increasingly reliant on the internet. The internet is a great leveller for businesses. There are SMEs on Instagram who are selling millions of dollars in clothing that have never opened a physical store.
"Australian businesses that don't include WeChat are missing out on a huge potential revenue stream and that is what social media is all about these days – giving businesses another channel for marketing, sales and revenue.
"You don't have to speak Chinese to use WeChat, most users consume their content in English as well as Chinese, and there is a reliable 'translate' button which instantly converts Chinese characters into readable English.
"Large Australian brands are using WeChat, it is time for Australian SMEs to do the same."
The Australia China SME Association's ultimate goal is to see more Australian businesses benefiting from China's growing market through export, investment and collaboration opportunities. This will benefit Australia and our future as a nation if we support more Australian SMEs to promote and sell their products and capabilities overseas.
www.acsme.com.au