Every Australian state has its own set of rules and regulations when it comes to starting a construction and building trade. Similar is the case with Queensland where QBCC (Queensland Building & Construction Committee) decides after thorough assessment that who can initiate his or her business in the construction field. The more functions you intend to embed in your company, the more certifications, legal requirements and assurances you will have to abide by. As there's risk management involved, therefore, a company has to equip itself with the relevant training courses to be able to stand a chance of qualification.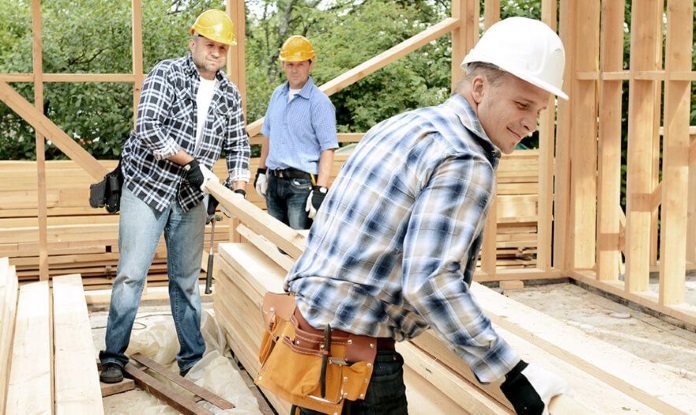 Interestingly, QBCC conducts the assessments and could ask for training as well which might get recurrent at times, causing you high on the opportunity cost end. While there are few other institutes who specifically work towards skill recognition of a person which are recognized across the country in order to kill the need for recurrent training sessions.
There could be many requirements to get the building licence in Australia, however, considering the need at hand, below are defined a general preparation process which would help you in achieving your objective of getting the licence conveniently, such as:
Choose License Class

The first step towards how to get building licence QLD is, you should be aware of the licence class you want to obtain or get yourself certified in order to practice without any interruption. Generally, the class category is dependent upon the monetary value of the projects that a potential contractor intends to undertake. Therefore, be very careful while choosing your contract class as it would directly affect the physical and financial abilities of your companies; working outside the scope of licence would be considered a violation.
General Vs. Specialty Contractor

The second step is to know if you want to get the general contractor license in QLD or the specialty one. Former one would encompass all the aspects of the building process while specialty ones focus on specific aspects only. Therefore, choose your area of operation by considering your vision and resources at hand minutely.
Register The Company

Another important thing to do is to get your company registered with the state or local body in order to qualify it to operate as a contractor or builder which cannot trigger the operations otherwise. Few states will have a name availability that you can check or there could be an online database which can be looked into in order to secure a name for your business. While doing the registration, you also need to define the structure of your business and the employee identification number (if required). Similarly, the features or resource you would incorporate, the more training or certifications would be required with respect to the state laws.
Contractor's Exam

Assessment and certification is an important aspect of legally practicing the contracting trade in QLD. For this purpose, you should check with the QBCC for the requirements they have, get yourself trained or turn your experience into a qualification to be able to deal with the assessment phase.
Run A Background Check

You must run a background check as few states might require you to provide a criminal record clearance in order to get you a building licence in QLD. You should check your state requirements to fulfill this need.
Fill In The Application

Once you have gathered all the necessary documents for how to get building licence QLD, you should now check at the website of QBCC to get the application form, fill in it and adhere by the requirements. The general ones are as follows: 2 to 4 years of experience, formal qualification, three references, financial requirement, proof of identity, contracting under partnership then the proof is required or if it is under trade name then copy of record registration from ASIC is required, to name a few.
Once you have submitted your application then you will have to wait for a small period of time to get done with your licence in QLD. At times, you might have to get an insurance coverage or bond if a lot of money is involved in order to put a rein on the liability. The best way out is to collaborate with the QBCC about the exact requirements and the class of required contracting licence.