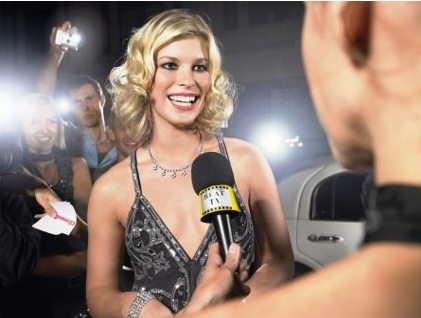 Being able to launch a modelling career in your teens is a blessing. This means you can enjoy more years in the fashion business and really establish your name. However, hustling at such a young age can take its toll on your health.
The long work hours, staying up late for photo and video shoots as well as the frequent application of thick makeup, can make your skin look more tired than your non-working contemporaries. Likewise, the frequent travelling and strict diet you need to adhere to can add to the stress you feel and trigger the release of adrenaline and cortisol, which actually have been linked to skin woes.
So, how can you better take care of your skin given all the "compromising" factors that you have to deal with because of your modelling career? Here are six useful skincare tips to consider:
1. Use the double cleansing method on "makeup" days.
This is the recommended cleansing method if you wear thick makeup often. Double cleansing makes sure that the last traces of makeup are removed from your skin.
Typically, this cleansing method makes use of cleansing oil that turns into foam or a milky consistency once wet. You massage the cleansing all over your skin to melt down makeup and then rinse it off.
To remove the oily residue, use cleansing foam or mild baby shampoo (which a lot of dermatologists recommend). Work the cleanser thoroughly all over your face and rinse with warm water for about 30 seconds before continuing to rinse with cold water for another 30 seconds.
This cleansing method will make your skin less prone to irritation or breakouts.
2. Use a facial scrub three to four times a week.
Gentle exfoliation will get rid of skin dullness and it is also helpful in preventing blackheads around the nose.
Teenagers are quite prone to clogged pores (hence, the appearance of blackheads). Therefore, getting rid of dry skin through exfoliation can help prevent oil from building up underneath the skin.
3. Visit the dermatologist regularly.
Top talent agencies that help manage young models' careers hook their talents up with beauty professionals such as dermatologists. The services of skin experts are crucial in the maintenance of appearance.
Since you are still young, your skin condition can change easily. Commit fully to regular visits to the dermatologist. This way, you can always have a skin care routine that meets your specific needs. Plus, you can get the treatments for skin problems only professionals can take care of.
4. Raise your legs after a long day.
Take a cue from those popular K-pop artists who swear by this method in improving circulation for better digestion and healthy skin, and preventing swelling around the ankles.
Additionally, this practice is known to improve quality of sleep, and when you sleep well, your cells regenerate better.
5. Drink lemon water first thing in the morning.
Warm lemon water is so good for the body. Lemon is alkaline, which means that it can boost the immune system. A perfectly functioning immune system plays a vital role in keeping skin soft, supple, and less prone to acne.
Also, lemon water can brighten your complexion. Loaded with vitamin C, you can expect your skin to look fresh even if you did not get much sleep if you start off your day with a cup of warm lemon water.
6. Use a moisturizing facial sheet mask whenever you take a nap or short rest.
If power naps are your best friend, get more out of it by applying a facial sheet mask, which you need to keep on for anywhere between 15 to 30 minutes.
Basically, any time you get to rest should double as an opportunity to rehydrate your skin. Say, your family is moving to a different state to prioritise your career - use the long travel to use a facial sheet. Or, you are flying abroad for a gig – don't just sleep, hydrate your skin so when you get off the plane, it will not feel dry due to the cold cabin air.
If you want a successful modelling career that will last beyond your teenage years and your twenties, you must take care of yourself well while you are young. With the beauty tips shared here, you may just be able to extend your bankability as a model into your forties.

AUTHOR BIO
Adam Jacobs is the Managing Director of Bubblegum Casting, the longest running agency specialising in babies, children and teen talent in Australia. Bubblegum Casting works with some of Australia's biggest brands, media properties and agencies to secure talented children to work in Television, Film and Modelling roles.