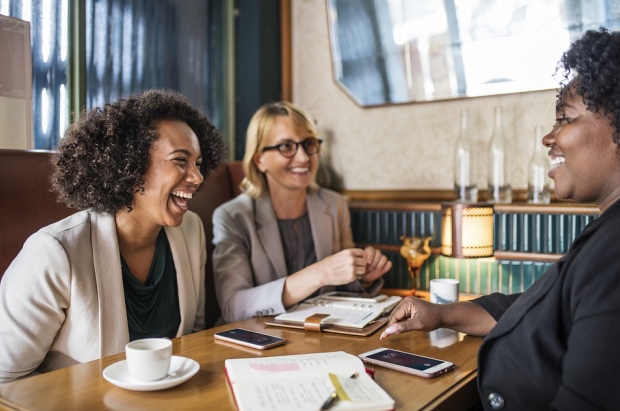 It is commonly said that one must avoid mixing business with pleasure. However, the exception to this must be the corporate function. Placing workplace prerogatives within a social setting at an organised event can afford surprisingly lucrative benefits, often 'greasing the wheel' for continued profitability.

The element of fun undoubtedly plays a predominant role in achieving this objective. So, just what does an entertaining and enjoyable work function look like?
Deciding the purpose of your event
There are many purposes of a corporate event with a combination of agendas in the mix. The concept of fun is actually a central component (just take the products/services of this photo booth company in Sydney as an example of what companies are now integrating in the way of interactive entertainment).

As a function arranged by a business, these types of gatherings may be held for the purpose of assisting team building for employees, for networking and integrating the relationships of stakeholder and clients, for improving the visibility of a brand to the general public, and fostering support for a charity partnership.

More often than not, these objectives overlap considerably. As an end goal, all this activity is aimed at increasing the number of sales and clients over time. It's all about playing the 'long game' by allowing for stimulating social interaction.
Sometimes this is in order to boost morale, for example, an awards nights. Or, the focus might be more promotional, for example, a product launch. For whatever the reason, 'putting on a good show' is always the name of the game.
But first, lay your foundations
There's a lot of planning involved in staging a successful corporate function, and usually, professional event planners are employed to make sure everything runs as smoothly as possible. Of course, there's always the option to do things in-house.
Depending on the specific nature of the event, there's a need to tick off things like selecting appropriate venue/s, conferencing scheduling, arranging keynote speakers, sourcing presentation equipment hire, and organising catering etc.
Now, on to the fun part
To deliver strengthened business relationships, an effective corporate event must create energy and excitement. Also to generate real interest in a brand or product, there must be a palpable level or inspiration, ie. getting guests 'fired up'. Achieving this translates to some very fun and rewarding interactive experiences for a workplace cohort.

As mentioned previously, photo booths are a great way to get people mingling, having fun with props and also capturing some brilliant memories into the bargain. However, there are plenty of other ideas, with just a small selection listed below.

* Escape room adventures: these are perfect for team building exercises and are especially helpful for working on problem-solving. Any barriers between people are sure to come down easily during this experience, for better or worse!
* Murder mystery dinners: a classic 'whodunnit' is the perfect way to create a night of intrigue, you can even get into the mood with a 'Murder on the Orient Express' theme.
* Karaoke: nothing beats the joy of smashing out favourite tunes. The laughs will be remembered for years to come.
Combining work and play
Facilitating a work environment that is conducive to work and play can be quite the task, but with a bit of forward-thinking, it is able to be achieved. Creating events that bring colleagues, shareholders, clients, and even the public together is about blending strategic planning with a generous sprinkling of quality entertainment.