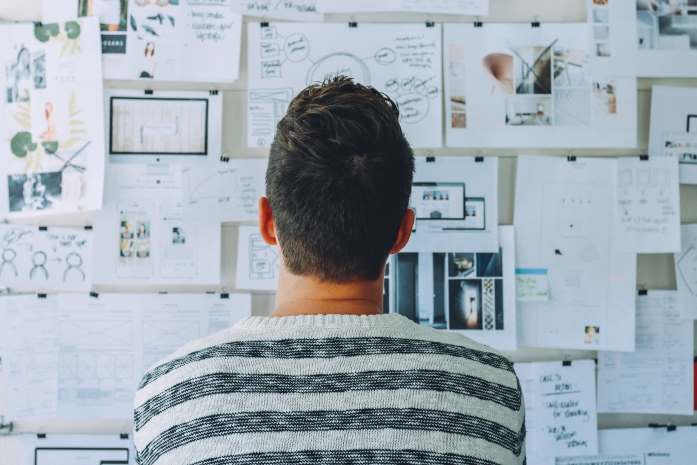 E-commerce has been one of the fastest growing industries in recent years – just look at the growth of companies like Amazon. It is also comparatively easy to get into E-commerce business as a regular person, you just need to take these 6 steps.

1. Picking a niche and name for your online store

Choosing a right niche is imperative to your success because some niches sell like crazy while others fall flat. Thankfully, there are tools and websites like Google Trends, Pinterest, Amazon Bestsellers and even Aliexpress to take a look at and find what is hot right now. A good idea is to pick a niche that you are passionate about, which is trending right now and you know there are good products you could sell.

You also need a good business name – ideally it should be short, reflect your niche and values of the business you are trying to build.


2. Designing a logo

Designing a good logo is not as easy as it seems. Logo is just a small part of your brand identity. That's why graphic designers charge hundreds of dollars for a logo design, because it includes fonts, color schemes and combinations, and more.

Full brand identity design is probably not needed for a small E-commerce store, but it is still a good idea to hire a professional to do just a logo design, even if it's someone from Fiverr.

3. Getting a Domain and a Hosting

Hosting and domain are 2 basic things that every website has and you must have them too.

Domain is a name that you write into your browser when you want to reach a certain website and hosting is a web server where your website files will be stored.
Rule of thumb when picking a domain name: don't use hyphens and try to have the domain name as short as possible.

Nowadays there are some cool domain extensions available you could sonsider, like .store or .shop.


4. Sourcing a product that you are going to sell

There are two ways to approach this. You can either sell your own products, like art, DiY items, e-books or you can sell other people products.
If you choose to sell other peoples' products, a good idea is to use Dropshipping directory websites where you can find suppliers that ship the products you sell directly to your customers. This eliminates the need of keeping a physical inventory for your store and saves a lot of time.

5. Building your website

This part is usually taking the longest time for a new online store owner. It seems daunting, but it is actually easier than it seems if you follow a good guide on how to build an online store.

When building a website, try to stick to the dominating colors of your logo and follow principles of web design.
An important part of building an E-commerce website is picking a Payment gateway. It is a service that authorizes credit card and direct payments for e-businesses and it's a must for every store. Popular choices you could use: Stripe, Square, Paypal Pro – you can find others by a simple Google search.

6. Promotion

Promotion is extremely important part which can make or break any store, no matter how good the product is. Some of the best ways to promote is to use Facebook Ads, optimize your website for search engines (also known as SEO) and connecting with Instagram Influencers.