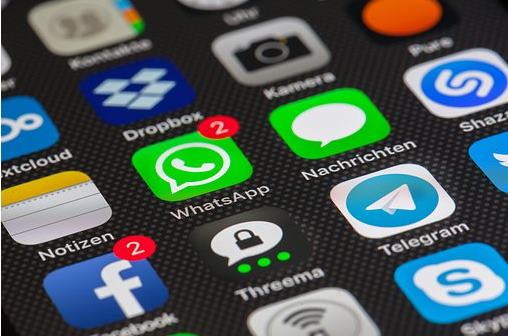 Enterprise app development is becoming more and more popular, as an increasing number of business owners recognise the significant benefits these apps bring. Enterprise apps can help you to work more efficiently, boosting productivity while saving time and money. Read on to discover more about the different options that are available.
There are many different types of enterprise apps that app developers can create and, of course, it all depends on the type of business you run and your day-to-day operations. But, let's take a look at a few…
A HR app is a good place to start. Employees often need to contact the HR department for everything from health claims to work leave. An app can help the HR team to work more effectively, as they will be able to supply the information employees need with ease, instead of having to supply it to each employee individually.
Collaboration apps are exceptionally popular, ensuring employees are connected so that they can work more efficiently.You can increase productivity with G suite apps. These apps are also imperative for connecting remote teams.
Other apps worth considering include broadcast apps, which will keep your employees up to date with the latest news, as well as approval apps, marketing apps, and support apps. Quoting apps are also worth thinking about if you are a sales rep that is on the move and you need to instantly generate accurate quotations. Other options app developers can create include real-time inventory apps and product training and knowledge apps.
Enterprise Messaging Apps
Messaging apps are becoming more and more popular for businesses, as they help them to boost collaboration within the firm, which in turns leads to increased productivity and, consequently, improved profits. Such app development services are well worth considering, as they provide employees with an effective platform for communicating freely and sharing content. It breaks down what is typically a segmented process.
But, what sort of features should your business messaging app include? Every business has different needs, but there are several features that you should consider including. The first is telephony support. Most work stream messaging solutions will support real-time communications, with video calling or voice calling. While instant messenger will be used most often, businesses still need to have the option of video or voice calls.
Aside from this, you will want to discuss integration with the mobile app development team you choose, as you may have other applications that you wish to integrate with the messaging app.
Other critical factors include encryption and security measures, as well as discoverability. With regards to the latter, this means retrieving information at a later date with ease. After all, it is likely that your employees will need to find former messages and documents, and the last thing they want to do is scroll through endless conversations.
Five Things To Look Out For When Choosing A Developer
We are going to take a look at the five most important factors to consider when looking for a company to develop an app for your business. Firstly, you need to look for app developers with relevant experience. Having many years in the locker is one thing, but you need a company that has worked on apps similar to yours before. If you want an entertainment app, there is no point in choosing a company that has a portfolio filled with enterprise and productivity apps.
The second factor is the features the company can provide you with. Every business has unique features in mind, from instant messengers to checkouts. You need to make sure the developers have the tools to deliver.
The third factor to look for is a good reputation. Take the time to read feedback that has been posted by previous customers to see what they have to say about the app they received.
Fourthly, make sure the company provides adequate after support. The service should not end once the app has been delivered; it should be continual. Last but not least, make sure the app development company you choose takes security seriously. The last thing you want is for your business to be splashed all over the news because of a data breach.