By 2056, Greater Sydney will become a metropolis of three cities: "Eastern Harbour City", "Central River City" and "Western Parkland City". In order to achieve this goal, better integration of land use and infrastructure planning is needed, along with improved digital connectivity and use of innovative service delivery models. Sectors like Transportation, Power, Water Supply, Health and Gambling will bring in the benefits for advancement.
To put all of this into realization, Greater Sydney will need the most exceptional and most organized infrastructure in the world.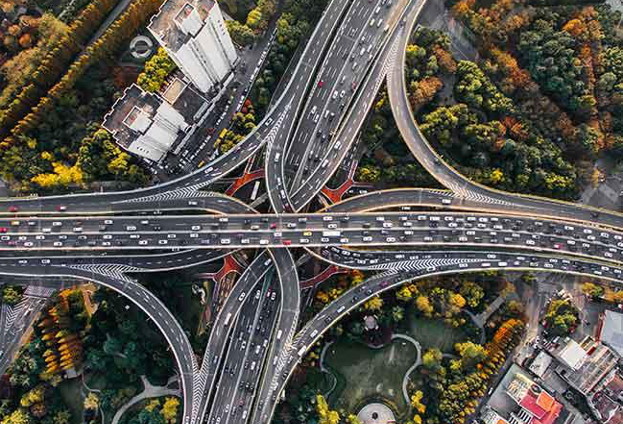 Australia's Infrastructure Sectors are Growing
The NSW Government is offering the most extensive infrastructure program in Australia's history, with 72.7 billion Australian dollars allocated for projects over the next four years. With a growth of more than 3% on average every year since 1992, Australia is the only one of the major developed economies to have not experienced any recession from 1917 to 1992 and is now experiencing its twenty-sixth consecutive year of growth. However, there are signs of a slowdown in the Australian economy, but this wouldn't affect infrastructure investments. This statistic, together with the forecast for the next four years, of a cost of 72.7 billion Australian dollars on infrastructure for NSW, requires a more detailed examination. How can foreign companies benefit from this boom, despite Australia's distance?
The current population of Australia is equal to 24.7 million inhabitants. By comparison, NSW currently has 7 million inhabitants and is expected to become 10 million in 2037, and 12 million in 2056. Demographic and economic growth brings opportunities for direct investments, but also participation in the planning, construction and management phases. The NSW Government has identified the call for new technologies to address the growing congestion of Sydney's metropolitan road network, for example, traffic management systems.
There are already small and medium-sized foreign companies from Italy involved in expansion projects for the Sydney metropolitan railway network, offering solutions for the construction of tunnels. There is a requirement for traffic management systems, tunnels, and therefore; engineering procurement companies that participate in international tenders for new representative architectural projects. For example, there will be a new museum of applied arts and sciences on the banks of the Parramatta River in Sydney's West.




The Current Infrastructure Project Pipeline
The current pipeline of road projects includes the following:
Current Jobs:
· New M4 WestConnex tunnel: tunnel construction, new surface connections
· New M5 WestConnex: tunnel construction, new surface connections
· NorthConnex: tunnel construction, new surface connections, highway integration
Planned Jobs/Future Opportunities:
· WestConnex M4-M5 Mainland connection tunnel and WestConnex M4-M5 connection interchange Rozelle: tunnel construction, new surface connections
· Entry into Sydney: new and updated road projects, including motorways, bridges, surface roads, ramps and the duplication of the rail freight line, including the replacement of bridges/railway structures.
· Extension F6, phase 1: construction of tunnels, new surface connections, major road surface upgrades
· Western Harbor Tunnel and link to the northern beaches: tunnel construction, new surface connections, substantial surface upgrades, intersections with Sydney Harbor.




Tenders and Partnerships with Australian Companies
Since the 1980s, Australian state governments have produced complex infrastructure projects of critical importance through public-private partnership (PPP). Initially, this type of collaboration was adopted mainly for projects related to the water and road system. Governments are now using it to build infrastructure and services in a wide range of sectors.
Any entrepreneurs who wish to submit a proposal in the context of tenders for road and bridge construction contracts must receive a preliminary qualification under the National Prequalification Scheme. All the Australian States and territories participate in the National Prequalification Scheme. Entrepreneurs looking for an initial qualification in the State where they are presenting their offer can, therefore, request mutual recognition with other jurisdictions.

In Australia, however, other states make significant investments in infrastructure. Queensland has published its four-year strategic plan. Programs such as the Queensland Transport and Roads Investment Program for 2018-19 to 2021-22, includes the use of $21.7 billion for road and transport infrastructure for the next four years.