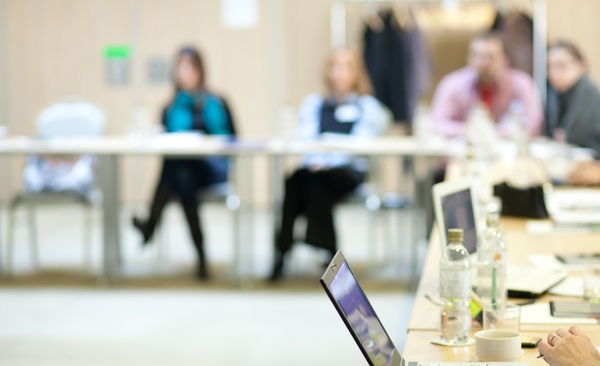 Everyone likes to be comfortable and content when they are working in an office, but in order to feel like you are at home when you are at work, there are a few things that every office needs. It is not enough to set up a desk in a room and just start working, there are a few things that you need in your space so that you can operate your business successfully and make your staff feel happy to come to work.

A good desk and chair
Because you are going to be spending a lot of time in your office while at work, you need to make sure that you are going to be comfortable when you are working. Having a good desk in your office is crucial because you will need to have a workspace that works best for you. Some people like to have a sit-stand desk, that allows them to get on their feet throughout the day while they work. Other people like a more traditional desk, so that they can sit at eye-level with their computer screen at all times, so you need to find the right desk to suit your needs. When it comes to your chair, it is important to choose one that is going to give you the ergonomic support that you need. It may take a bit of time to test out a few different chairs, so that you can find the right one for you, but this will be time well spent, because it is important to be comfortable while you are working.

Adequate lighting
To work to the best of your ability, you need to make sure that your office is well-lit and that you have adequate lighting in the space. If you can choose where your office will be located, it is best to find a space that has a lot of windows, so that you can get a lot of natural light into your office throughout the day. If you don't have a lot of natural light in your office space, make sure that you add a few lights with a warm glow, rather than a bright white colour. Being under bright fluorescent lighting all day is not something that most people enjoy, so you need to make sure that the room is not so bright that it distracts you from getting your work done.

High-speed internet access
Having internet access in your office is essential for several reasons. For starters, you may need the internet for your work that you are doing, especially if your work is done predominantly online. You may also need the internet for research purposes that can help you with your work, like if you are a writer or you work in the medical field. However, most people like to use the internet to communicate with potential clients or customers. These days, you can even call potential clients through a hosted PBX system which requires internet access, making it cheaper and easier than ever to pay for business phone services. Telecommunication services like Maxo are great for people that are running their own business, because they provide business phone systems and customised plans to suit a range of different businesses.

Proper storage and parking
Something that people often forget when they start organising an office for their business is that they will need to think about storage before they start using the space. Almost everything that you will be using in your office will need to have a place to be stored, so you need to find storage solutions for all of the things that you need in your office. For example, if you are someone that needs a lot of printed documents for work, you should get a filing cabinet, so that you can easily access any paper that you need at any time. Having a shelving unit or a bookcase in your office may also be of help when storing things away, so investing in these pieces of furniture is a good idea when you are planning out your office.

If it also important to ensure that you have a dedicated parking spot at the office, if you do not have parking you can look into sites like Parkhound who offer CBD based parking.
There are many things that you will need when you are setting up your office. You may also need other things like tools and equipment that are pertinent to your business, but try not to add too much clutter to your office, because it can affect your productivity at work. The key is to make a plan of what you will need in your office before you move in and start working in the space. If you figure out what you need before you move in, you will be certain that you have everything that you need in your office to operate your business successfully and get your work done.