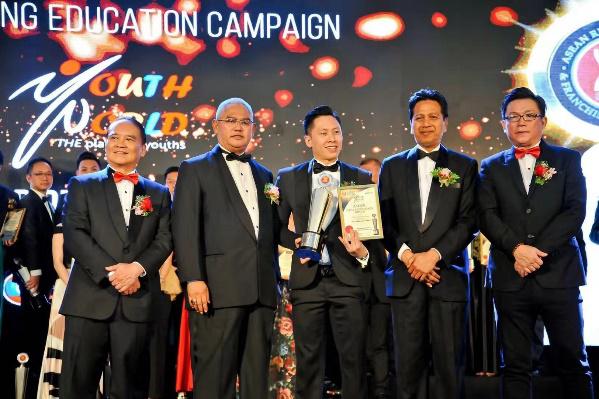 It is believed that a career in sports is often short-lived – athletes would blossom for a brief period of time before fading away upon retirement. Given their specificity in expertise and condensed training schedule from the early years, it is never easy for them to start another life beyond the sports field. However, Eddie Lim Yit Min, a former national Taekwondo athlete of Malaysia, did not follow that common path. Through his determination and resolute effort, Mr. Eddie started his own career in youth development and successfully broke the cycle.
A National Player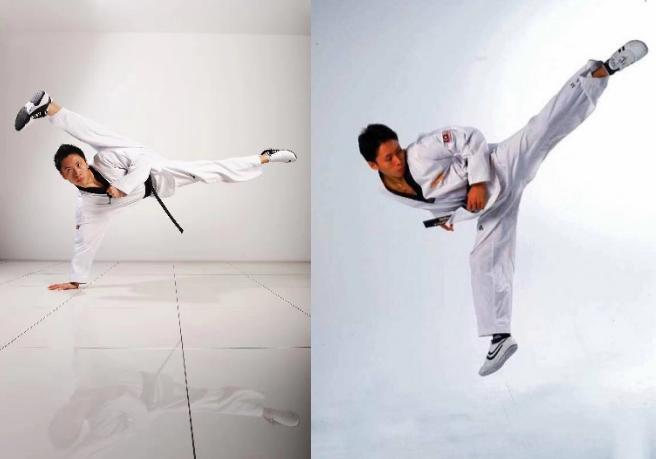 At only the age of 8, Mr. Eddie already showed his great potential in Taekwondo. Soon after, he proved his talent by becoming the national champion at the age of only 11 and joined the Malaysian national team at 16. His prowess in the sport made him one of the only four Malaysians to make the cut for both the Regional and World Qualifiers for the Athens Olympic Games, while his leadership merited him with the Captain's armband despite being the youngest in age. Throughout his career, he represented Malaysia in multiple regional and world class tournaments, and won over 10+ national gold medals.
After winning the gold medal in the 22nd Southeast Asian (SEA) Games at only the age of 18, Mr. Eddie became known as the youngest Malaysian Taekwondo male athlete to gain such achievement. He is also the first and only Malaysian to win the coveted Most Valuable Player (MVP) Award in the Korean Open International Taekwondo Championships, bagging the award after being handpicked from a field of over 1,500 international athletes.
An All-A student
There are always challenges behind every spotlight. For many athletes, they have to make choices between education and sports. However, this never bothered Mr. Eddie. Recognizing the importance of formal education and determined to improve himself, Mr. Eddie did not disregard his schoolwork despite his full schedule as a national sports player.
"I believed in the importance of education. No one thought that athletes can do well in school or are willing to put effort in it," said Mr. Eddie. "I have always been very headstrong. I wanted to break this perception that people had of sportsmen and be able to excel in my studies and still carved a career in sports."
Mr. Eddie was a top student during his schooling years, scoring all A's in all Malaysian national examinations. Immediately after high school, he was awarded several scholarships, including the prestigious ASEAN Scholarship, and another full scholarship from a local university. He, however, decided to take a break from education after high school to focus on representing his country in the sport that he loved, and in the course of doing so, sacrificed both scholarships.
"No matter how hard my training was or how many tournaments I had to go for, a book was always within reach. Textbooks were residents in my luggage," said Mr. Eddie.
Upon retirement from the national team, Mr. Eddie decided to first resume his tertiary education pursuits. It is interesting to note that while applying for scholarships from several universities, he had to sit for the SAT test. Amazingly, he mustered a perfect score of 800 for the Mathematics subject, which placed him as the top 1% of all test candidates globally. He eventually enrolled at HELP University, a local university, under a full scholarship and successfully graduated with a Degree in Finance.
Into the Business Realm
Few have more say than Mr. Eddie on the importance of good education for young people. "Through sports, I learnt to be disciplined and determined from a young age. But education provided me with the foundation and ability to view the world from a wider perspective," said Mr. Eddie. "It is my wish that more youths in Malaysia have access to quality education to help them discover and grow their potential so that they are able to pursue their dreams without being bounded by the lack of opportunities."
Driven by this vision, during his college days, at only the age of 21, Mr. Eddie started his first business before he founded Youth World in 2011, a company involved primarily in youth development programs to unleash the potential in youths.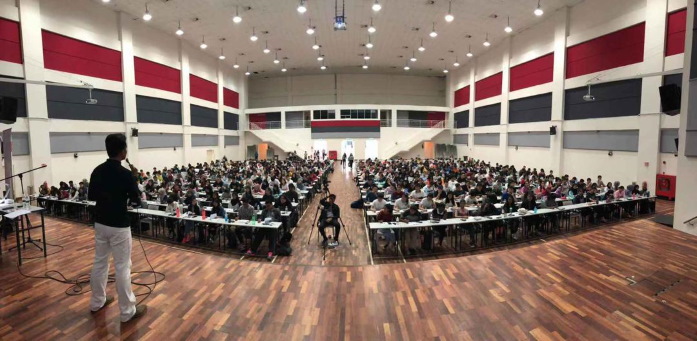 "The world of business presents similar challenges that a Taekwondo athlete faces in the ring," Mr. Eddie said, but he has thus far managed it well. Under his leadership, Youth World was nominated as the "Top Three Companies" for the Asian Youth Ambassadors Awards after only eight months of incorporation. In 2017, Youth World was also awarded the ASEAN Outstanding Business Awards in a gala graced by the presence of dignitaries from over sixteen nations.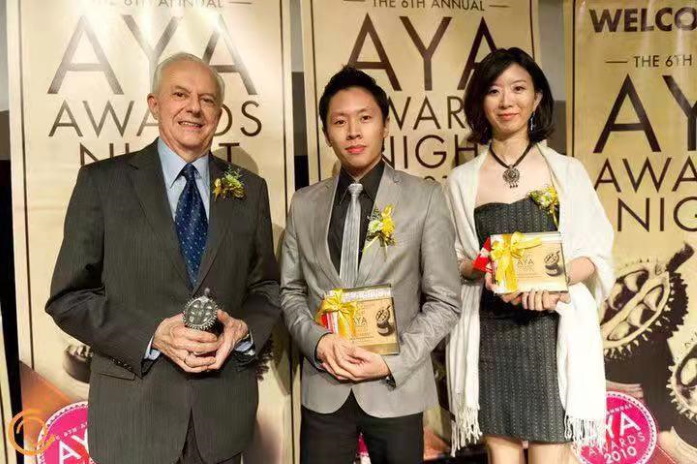 Mr. Eddie is currently the Deputy Head of the Youth Bureau under the ASEAN Retailers and Franchise Federation. His wealth of experience and network paves way for more impactful and lasting educational outreach campaigns in the future for all of Youth World's stakeholders and partners.
BIOGRAPHY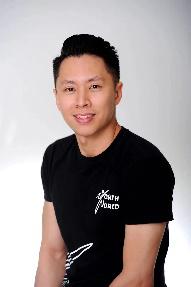 Eddie Lim Yit Min
(born in 7 February 1985) is a former Malaysian national Taekwondo athlete and the founder of Youth World. He is known as
an all-rounded person for his talent and achievement in sports, business and education. In addition,
Eddie is also a speaker and trainer in the field of personal safety and self-defense, with works featured across several media.
Professional Sports Career Highlights:
1993 (Age 8): Taking up Taekwondo

1996 (Age 11): National junior champion in the Poomsae (demonstration) events

1998 (Age 13): Transition to the more competitive Kyorugi (sparring) events

1999 (Age 14): Winning of first major national junior title in the sparring events

2001 (Age 16): Official member of the national junior team under the Malaysia Taekwondo Association, winning of Malaysia's "Most Promising Player" award

2002 (Age 17): Winning of the only gold medal for Malaysia in the Korean Open International Taekwondo Championships. Becoming the first and only Malaysian to win the coveted Most Valuable Player (MVP) Award in the Korean Open International Taekwondo

2003 (Age 18): Winning of the SEA Games gold medal for Malaysia as the youngest participant in his weight class.

2004 (Age 19): Nominee for the "National Olympian of the year 2004" award

Member of the National Olympic Academy
Winning Highlights:
International
- 2001, 1st Asian Junior Taekwondo Championships, Taiwan: Bronze
- 2002, Kyonggi International Open Taekwondo Championships, Korea:
Bronze
- 2002, 5th International Taekwondo Korea Open Championships, Korea: Gold
- 2002, World Junior Taekwondo Championships, Greece
- 2003, 2nd LG-Vietnam Taekwondo Open, Vietnam: Bronze
- 2003, Olympics Qualification Tournament, Paris
- 2003, 22nd SEA Games, Vietnam: Gold
- 2004, Olympics Qualification Tournament, Thailand
- 2008, National Singapore Taekwondo Tournament, Singapore
National
- 1999, National Youth Taekwondo Championship: Gold
- 1999, National Inter-club Taekwondo Championships: Gold
- 2000, National Inter-club Taekwondo Championships: Gold
- 2001, National Youth Taekwondo Championship: Gold
- 2008, Selangor Invitational Taekwondo Championships: Gold
- 2008, National Taekwondo Tournament: Gold
- 2008, MTF National Taekwondo Tournament: Gold
- 2008, National Inter-club Taekwondo Tournament: Gold
- 2009, MAPCU Taekwondo Tournament: 2 Golds
Business Career Highlights:
2006 (Age 21): Starting of first business

2011 (Age 26): Founding of Youth World. Nomination for the 2010 Asian Youth Ambassadors Awards under the Youth Friendly Company of the Year Category

2017 (Age 32): Eddie received the award from the then Minister of Urban Wellbeing, Housing, and Local Government, Yang Berhormat Tan Sri Noh bin Haji Omar. Youth World received the ASEAN Outstanding Business Awards under the Outstanding Education Campaign Category

2019 (Age 34): Being appointed as the Deputy Head of the Youth Bureau under the ASEAN Retail Chains and Franchise Federation (ARFF) to lead the formation of the bureau and to assist the federation