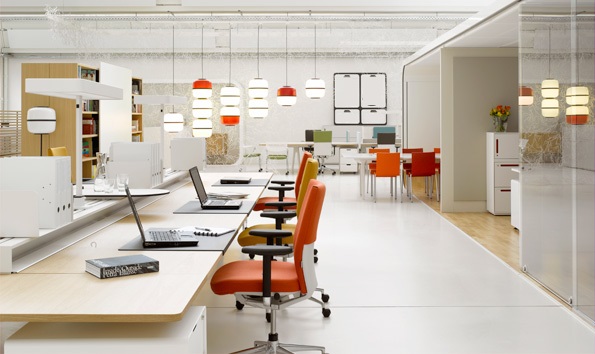 Despite the increasing popularity of digital marketing instruments, businesses still rely on offline, BTL marketing activities to interact with customers in some situations. Some products are marketed better offline, which is why many businesses still host trade shows, events, and speed-dating sessions.
Of course, running offline events as part of a bigger marketing campaign doesn't mean you cannot take those offline events further. In fact, combining offline events with the right digital tools and resources can produce an even greater impact.
That is exactly what we are going to do in this article. These practical tips and tricks will help you elevate your offline marketing activities to a whole new level. Let's get started, shall we?
Simplify Registration with Digital
The first and obvious part of any event that you can digitise is registration. The days of creating paper forms and selling printed tickets are indeed over. Everything is now done digitally with instant forms, QR codes, and confirmation emails. That's not necessarily a bad thing. Digital event registration is the first step towards elevating your events in general.
By switching to a digital registration system, you are essentially shortening the process of getting attendee data on to a digital database. When the data is stored in a database digitally, more things about the event can be automated and made digital.
On-site check-in, for instance, could be as simple as scanning a QR code to confirm the attendee's identity. Sending presentation or promotional materials can be done prior to or after the event, without printing a single document in the process. The same is true with thank-you emails designed to engage attendees after the event.
Create an App
In the old days, developing an app for a single event was a waste of money. This is because apps were expensive to develop, and they don't bring that much value when used for a single event. The events that had apps were usually annual or held every few months.
Today, however, app development is more accessible than ever. You can work with third-party developers in crafting an app specifically for your event. Progressive web apps also make the app compatible with any browser and native operating systems.
Using the app, you can then push for more user engagement. You can have users register for keynote sessions and activities directly on the app. You gain access to GPS navigation and other native features in the process too. Delivering better attendee experience is a matter of creating an app that works for your target audience.
Combine Online and Offline Activities
Digital marketing isn't just good for promoting the event. When the campaigns around your event are designed to really engage the audience, you'll start seeing more attendance and a bigger reach in return. The online-offline activities don't even have to be particularly complicated.
For example, you can easily run a campaign that gives attendees who post the event on their social media VIP status or free merchandise. Attendees are more likely to promote the event when you provide them with the right incentive.
Offline activities involving digital tools are just as exciting. Adding QR codes to different areas of the venue and then asking attendees to go on a treasure hunt will result in not only a big buzz around the event, but also a higher user engagement level.
Go Beyond the Event
The biggest transformation, however, is how events can now be used to build a strong, loyal audience base. When people come to your events regularly, you know that they are highly engaged and are already familiar with your brand. All that it takes to convert them into loyal advocates is a bit of a personal touch.
Instead of arranging event attendee databases in silos, integrate your databases and start learning more about your attendees. It is now possible to stitch data from your internal database with second- and third-party data. After all, you already have the attendees' email addresses or phone numbers.
Ad networks and other digital marketing tools are once again your best friend. You can use HubSpot to keep track of regular attendees and build their profiles. You can turn to Facebook and other social media as sources of third-party data. Profiling on a unified platform is even more rewarding since you can process more data, more seamlessly.
The Massive Impact
Imagine knowing exactly the kind of events audience groups love and crafting campaigns and activities that they relate to deeply; imagine how impactful that can be. Here's the good news: you don't have to stop at imagining.
All of the tools needed to elevate your events using these practical tips are widely available and accessible. All you need to do now is get started with boosting your offline marketing activities. It won't take long before you start amassing loyal attendees and building a strong following.