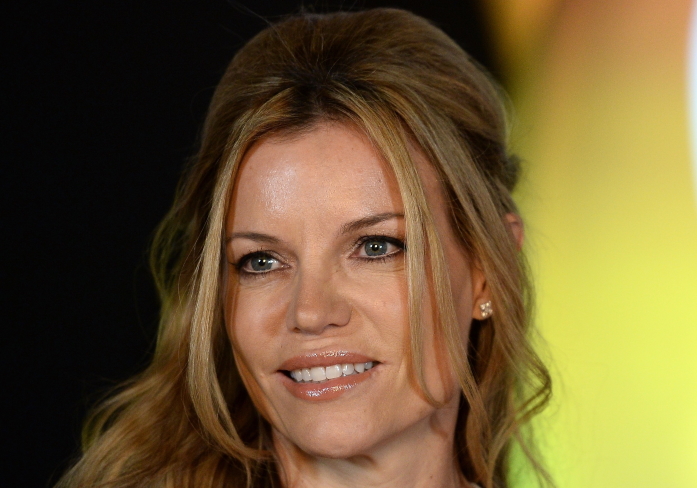 Amidst IR 4.0, we all are all living a digital existence whether we choose to fully embrace it or not. Everyone, and every business is in the 'tech business'. More and more of our everyday lives and experiences are digital and are being digitalised, existing "in the cloud" – The Entertainment industry is no exception to that, often at forefront of technological innovation. However, nothing can replace the demand for a LIVE experience, whether that happens to be a sporting endeavor or a music festival, the excitement of a crowd cheering and the coming together with 'your tribe'. That feeling of belonging is magic and an experience that cannot be replaced or replicated however mind blowing the next VR, AR or digital experience may be. This is what makes live entertainment so special!
Thea Jeanes-Cochrane has been at the forefront of this industry since the 1990's, before e-sports and streaming entertainment was possible and almost certainly when the consumer's attention span was longer through a lack of competing forces, like we have today. Navigating her way through the sports and entertainment industry in those early years, Thea cut her teeth as a young marketing and sponsorship executive in the then more male-dominated sports business world, thickening her skin whilst also uncovering a previously undiscovered sporting passion – motorsport.
As the second female Non-Executive Director on the Board of Australian Motorsport, things have come full circle for Thea. Working on the bid events for the 2018 Gold Coast Commonwealth Games among other notable sporting events, along with the Glasgow Commonwealth Games, Supercars and IndyCar, Thea's experience in cutting global deals with rights holders and international events is impressive.
Co-founding Cochrane Entertainment (formerly International Events Consulting) in 2008, Thea has delivered hugely successful projects for globally renowned clients including The Rolling Stones, Spanish giant Real Madrid Football Club and the Nelson Mandela Foundation, amongst others. All of which demanded close working creative and business collaborations with the rights holders. In Thea's words, it's been such an honour to be entrusted with bringing these special and unique stories to the world stage.
"Not many people have the opportunity to be a part of landing the Commonwealth Games for their hometown, nor do they have the chance to creatively work with, and also tour The Rolling Stones – I've been really blessed to have been able to create and be involved with such a wide remit of entertainment experiences in multiple countries from London to Tokyo."
2018 was a particularly significant year for Thea and her business partners with all three respective global exhibitions having successful seasons In Sydney and Melbourne as a feature of their World Tours. Cochrane Entertainment was also the promoter of The Rolling Stones' 14 on Fire Tour in Australia with AEG Live, officially opening the new $ 535M Adelaide Oval as a highlight on this tour.
Keeping a close eye on the rise of the global cultural tourism sector many years back, Thea found a passion and opportunities to originate and creatively produce experiential exhibition entertainment projects, like The Real Madrid World of Football Experience, currently with a season in Riyadh. Fully immersive for the audiences, with both digital and physical experiences, these entertainment projects were designed to bring people behind the scenes, inside the vault and connected with the subject matter, whether that be with Mick Jagger, Nelson Mandela or the music and historical moments they create. For Thea, these entertainment projects are about creating unique moments of connections through interactive rare content driven experiences.
"After what is typically many years in development, it's greatly rewarding when a global projects' opening night is finally upon the team. Observing audiences interacting and connecting with it, being entertained or moved by what you have created is the real reward and what drives me to keep originating new projects and entertainment experiences.
"From a business or a commercial perspective, finding the balance between creating something amazing – which typically takes a lot of investment – and landing on what people will pay for that experience, and what will drive them to attend is critical. It takes research and experience, but it's also almost always a punt in the entertainment business – people's behavior and industry trends can change rapidly and unpredictably.
"As an entertainment producer, getting the balance between what you invest in your product up front and what you can reliably expect crowds of people to pay is everything. You can create the most amazing multi-million-dollar entertainment extravaganza, but if you don't get enough people through the door then you'll close before you know it because you're running costs on top of recoupment aren't sustainable. Also having an on-point marketing and communications strategy is key.
"My advice for those looking to excel in their career is to work smart, connect with mentors in your field and above all you must be driven by passion for what you do – it gets you up in the morning."
Her prediction for the entertainment industries over the coming decade; audiences will continue to have amazing X Reality experiences as technology continues to push boundaries and blur the lines between physical and virtual worlds, but LIVE experiences will always prevail.
"People want to connect in this emotive environment. I think we will see more technology creeping into live performance, going way further than the audience engagement we have seen with the LED wristband technology notably featured at Taylor Swift and Cold Play concerts.
"As long as we continue to offer unique and authentic live experiences, people will continue to pay for them".