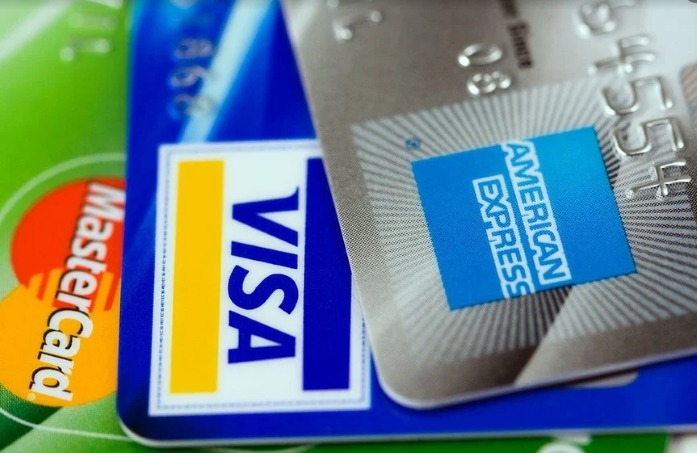 When setting up an eCommerce site, there are many things that need to be figured out. This can include the layout of the site, the customer service aspect and the payment methods that are on offer. When you have multiple payment methods for your customers to use, you can create a sense of trust and encourage them to feel secure when they make a payment.
Choosing the right payment methods for your site requires a fair bit of research. To make things easier for you, we have put together some of the best payment methods and what they offer. Find out more below before making that final decision.
Credit and Debit Card
If you are looking for a traditional payment option that your eCommerce customers will be familiar with then we suggest that you consider allowing payments from credit or debit cards. This should include both Visa and Mastercard as these are the most popular forms of credit and debit cards that you can use in 2020. If you do decide to opt for credit and debit cards, you should make sure that your eCommerce site has some added levels of security. This way, your potential customers will feel safer paying for your products as there will be a lower risk of someone accessing their personal details.
PayPal
One of the most popular payment options that you should offer for your eCommerce site has to be PayPal. This e-wallet option is actually now more popular than credit and debit card payments at many sites online due to the many advantages. The great thing about PayPal is that many of your customers will already have an account set-up as this method is widely accepted. PayPal offers a secure payment portal that is also very quick to process. These are just some of the reasons why you might want to consider this method.
However, when choosing PayPal for your eCommerce site, you must also consider the fees that you will come across. PayPal typically charges the vendor so you need to do adequate research and make sure that you can afford these and budget the charges into the price of the products or services.
Neteller
Another popular form of e-wallet that you can opt to have on your eCommerce site is Neteller. This e-wallet option is perfect for those who are afraid to enter their credit card details online as it is very secure. Neteller is slightly less known than PayPal but it is also widely used online. You'll find that many eCommerce sites now accept Neteller, as do other businesses such as online gaming sites. If you haven't really considered Neteller for your website, we suggest that you do some additional research into this method. You might just find that it is perfect for what you are trying to create.
Bitcoin
If you haven't heard of Bitcoin, then you must have been living under a rock. While many of us are still not using Bitcoin in our day to day lives, others are only using Bitcoin and are constantly trading in an attempt to make some money. One of the great things about Bitcoin is that it is very secure and your customers who have Bitcoins in their wallet will feel safer making a payment at your site. Bitcoin is becoming much more widely accepted online. Some eCommerce sites are offering it and it is even one of the Raging Bull casino deposit options, along with many other popular online casinos. If you are looking for a secure option that is high-tech, we recommend that you consider Bitcoin.
Paysafecard
Have you ever heard of Paysafecard? This is a popular method that is perfect for those who don't like to offer their banking details online. While the internet now offers high levels of encryption and there are many secure payment methods, many customers are not yet confident due to hackers. Paysafecard is the perfect solution for these customers as it allows them to top up a card at a retailer and use the code attached to make a payment. This isn't a very common payment option at eCommerce sites, but it is regularly used at online casinos. While this might not be the most effective option for taking payments at your new site, it is certainly something you should consider. You might just find that you pick up some customers when you offer it.
Skrill
Finally, if you are looking for a payment option for your eCommerce site then we suggest that you check out Skrill. This is another e-wallet option that is very similar to Neteller but is often seen as the superior choice. Skrill allows your customers to login to their account and make a secure payment using the funds in their e-wallet. Skrill is easy to implement on your eCommerce site and you'll find that the fees are not too high. If you haven't already considered Skrill, make sure to check it out.
How to Choose
As you can see, there are a lot of options when it comes to finding the right payment options for your eCommerce site. If you are struggling to choose, we suggest that you think about what matters most to you. Are the fees important? Would you prefer to focus on the more secure options? Take note of all of the pros and cons associated with these methods and you should be able to come to the right decision. It might even be useful to check out what your competitors are offering.
Conclusion
If you are hoping to add some payment options to your eCommerce site, we suggest that you check out some of the options that we have discussed in this article. Think about popular methods like PayPal and Skrill and don't forget some of the more traditional options such as Visa.
Use all of the information provided in this article and this should help you to make the right decision in the end. Remember that you don't just have to choose one option, multiple payment options will work in your favour.