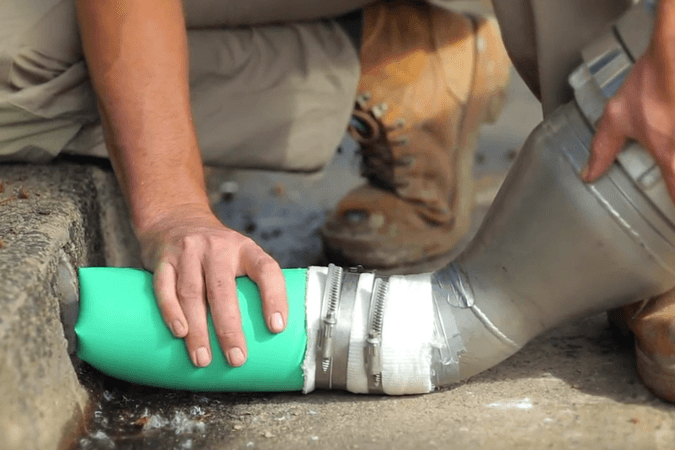 Damaged or burst pipes are among the most disruptive and urgent household plumbing problems. Aside from causing leaks and water waste, damaged pipes can also result in water damage and serious structural problems if left unattended.
There are two common solutions to this problem: traditional pipe replacement and pipe relining.
Of the two methods, pipe relining offers the most benefits. Below are six of them:
You can end up spending a fortune in terms of labour and machinery if you get your pipes fixed the traditional way. Apart from the pipe replacement work itself, there's clearing, excavation and cleaning work that also needs to be done. Pipe relining is a simple, non-disruptive process that can also save you money as there's no digging required.
Conventional pipe replacement takes a lot longer than pipe relining. In fact, it can take as long as two weeks to dig up and replace the problem pipe. You also need to ensure that there's access to the excavation site, as machinery, such as a mini excavator, will be used to clear and dig up the area.
A pipe relining company, on the other hand, needs only to diagnose the damage with a CCTV drain camera. Depending on the problem, they can get the relining work done in as little as a day.
Certain plumbing installation work, as with some traditional pipe replacement jobs, might require council approval. Else, conventional pipe repair work might entail digging up your backyard, lawn or garden. And if the problem pipe is connected to your kitchen or bathroom, you might not be able to use those sections of your home while work is ongoing.
Such disruptions are unheard of in pipe relining where there's minimal mess, so it's the perfect alternative to excavation.
4. Longer pipe life expectancy
Aside from fixing the plumbing issue, pipe relining serves to fortify the pre-existing pipe for a long time, making it stronger and more durable in the process. Your new liner will not only be leak-proof, it will be tree root-proof, too. It's important to note here that the minimum life expectancy for pipe relining work is 50 years, so that's all the more reason to choose it over conventional pipe repair.
Pipe relining is a non-invasive method of fixing a problem pipe, so if you have plants, shrubs and trees in the affected area, there's no need to uproot them. This makes pipe relining a nature-friendly pipe repair alternative. Besides, since the existing pipes are left in place and relined, there are no pipes that need to be removed and added to landfill waste.
A newly relined pipe facilitates the smooth and efficient flow of water, as there are no flakes or chips (which are common in old, worn pipes) on its surface. Pipe relining also makes your pipes seem good as new, so they can easily handle high levels of water pressure.
So, if you have damaged pipes that need replacing or if you have any questions regarding pipe relining, please contact Ruttley Relining.
We're your reliable go-to plumbing, drain repair and relining experts.