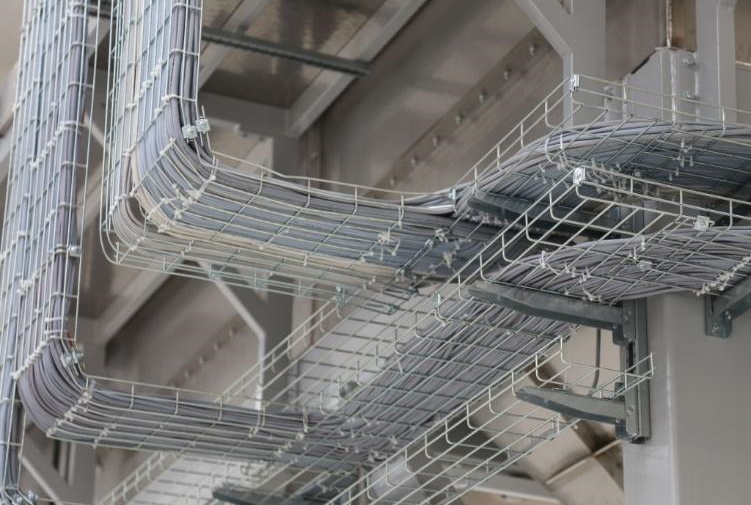 Structured cabling is a type of network infrastructure that supports an organization's cabling system performance. In simple terms, it is a way of supporting a building's telecommunications systems and phone lines. It is what binds all the computers, phones, and other gadgets used within an organization together by sending data across all of them. It connects individual offices, spaces, and rooms to fiber-optic networks and in so doing, provides a reliable solution to how communication is done in a company.
Structured cabling consists of several smaller elements that when put together provides a comprehensive telecommunication network and infrastructure that serves a business in a variety of ways. It is the lifeline for an organization's information network and the foundation on which it is built. This essentially will include data and internet services, sharing of files amongst computers, and also telephone services.
A properly designed and installed structured cabling system will have predictable outcomes, provide flexibility by allowing changes to be made at any point to the system and also support redundancy. It can meet current and future needs by supporting the addition of multiple hardware both now and in the future.
All these are possible because structured cabling is governed by standards that specify how buildings and offices should be wired for data and voice communications. This includes the kinds of cables to use, such as category 5e and category 6, as well as the proper way of laying them.
One of the importance of an organized cabling system such as this is that it ensures a highly cost-effective and reliable network infrastructure system that can stand the test of time. This kind of system makes communication seamless and you experience less downtime and fewer interruptions. You can read further on it here.
Why Your Business Should Use Structured Cabling
For businesses in Melbourne the capital and the most populous city of the State of Victoria in Australia with a diverse economy and a hub for several companies in industries like finance, automotive, aeronautic, pharmaceuticals, etc., there are benefits to installing a structured cabling system. Having considered what it is, why is it critical to your business functions and why should you install it?


It is Future Proof
One of the significant reasons for installing a structured cabling system is its high bandwidth and reliability and this makes it support your business' growth. That is, as your business grows and also your needs, the system grows with you. It is adaptable enough that new additions and changes can be easily effected without changing the overall system. In a competitive business environment like Melbourne, having a scalable infrastructure that can respond quickly to changes is crucial. It will be able to work with future technological changes, applications, and hardware without the risk of being outdated or obsolete.


It is Cost-Effective
The goal of any business is to make a profit. Therefore when investing, you will want it to be something that is cost effective, delivering value in the long term. This is something that structured cabling offers you. Because it is highly flexible and scalable, it will provide your Melbourne business with continuous information flow even when there is a high demand. This will in turn bring productivity and success to you.
Furthermore, because it is organized, it requires less maintenance and makes for easy troubleshooting when there is an issue. It also reduces power usage as well as costs and you can also avoid costs associated with restructuring, rectifying or replacing cables. Since it caters for future additions, you also save money on new installations or infrastructures.


It is Easy to Manage
As it is an organized system, structured cabling is neat, quite easy to manage, and as has been stated earlier, requires little maintenance. Although it takes careful planning, when it is done, you can sit back and relax. You do not need a large team to manage your data center as it is more efficient so it helps free up staff to work on other important projects. When there is an issue and a need for troubleshooting, the problem point can easily be located and resolved in no time.


It is Aesthetically Pleasing
Structured cabling is neater and more attractive than any other form of wiring system. Imagine a client coming over to your premises and they are greeted by a mess of tangled wires. This will not leave a good impression as you would hope. Because this kind of wiring is preplanned, they are hidden out of sight and if there is a need to be exposed, they are neatly organized and bundled in a way that is easy on the eye. This also helps with consistency in design and proper documentation.


Less Downtime
As with all network infrastructures, this also will occasionally have problems. The beauty however is in how fast this can be resolved. Your business functions are dependent on the network and if there is any downtime at all, it should be minimal and should not impact negatively on the business. An organized wiring system allows for easy troubleshooting because it is easy to locate and isolate where the problem occurred instead of spending time trying to figure it out. With this, the issue can be resolved quickly and you can get back to being productive.
In addition to this, there is less risk of human mistake or error because everything is segmented. Whatever happens in a sector does not affect other sectors. This enables work to go on with people that are not affected while the problem is being rectified.


It is Safe
Multiple and unorganized wiring systems can be messy and can come with attendant risks such as
* Fire
* Electrical Shocks
* Trips and falls
Stepping on cables may also destroy the connectors and that is aside from the high possibility of mixing things up. With organized wiring, you can eliminate all of these.
Now that you can see its benefits, you should engage the services of experts like those found at newscomcabling.com.au to work with you in the installation, support and maintenance of your system so that you can start to enjoy these benefits.


Conclusion
There are different forms of wiring and cabling systems but the most modern, straightforward, and forward-thinking of these is the structured cabling. It may take a while to plan and set it up but when it is done, you can be sure that you will get a good return on your investment.
There's no time to waste; go get your cables in order.