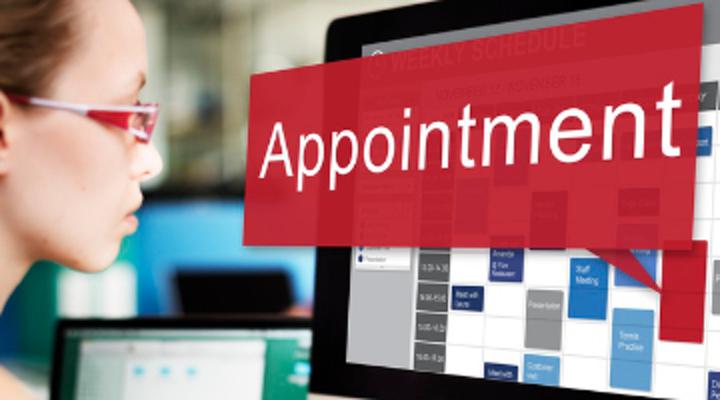 One thing that anyone who has ever started a business knows is how difficult it is to keep tabs of everything. Most times, because the business is new, an individual is burdened with a wide range of tasks, leaving them unable to effectively carry out any of these tasks.
While you are on the phone with a customer, something else could come up, dividing your attention. You are here, you are there and the end of the day, you feel tired and scared of your ability to continue to cope with that much stress.
One alternative is to employ more hands so tasks can be distributed, but this will require additional funds which you may not be able to afford.
This is just a peek into some of the challenges that new businesses face. In response to some of these challenges, various services, applications and other resources are constantly being designed to cater for this class of business owners.
In this article, we will be looking at one of such provisions simply known as a Live Appointment Scheduling Service.


What Exactly do these Services do?
At the heart of business success is sales. Sales are always tied to clients or customers so every business targets the personae that describe their ideal client or customer through various kinds of advert placements.
When these target audience need to contact the business in question, it needs to be very straight forward and easily accessible.
In this case, we are looking at businesses that require their customers to call in or book an appointment prior to coming in for the service. These include services like dentists, hair dressers, spas, repair companies and more.
Imagine this; someone sees your advert, gets interested and puts a call to the number on the advert but there's no one there to answer. Maybe because you are busy with another client, out on the field or something else.
Regardless of the reason why you were unable to attend to that call, you have likely lost that client.
What an appointment scheduling service helps you do is ensure that your potential clients and customers can reach you at any time. Yes, they won't actually be reaching you directly as the agents of the company will be taking those calls on your behalf and booking appointments for them according to whatever schedule you will have already given them.
You can regard them as your own personal staff employed to book appointments with your potential clients and customers. With this service handling this for you, your chances of losing potential business because you were not available to pick their call is almost totally eliminated.
This is basically called outsourcing and as you can see here, it can really be beneficial for your business.


What Benefits do they Offer?
From our discussion above, the benefits that a service such as this offers should already be pretty obvious. However, for easier understanding, we will break down some of the major ones below.
Professionalism
Nothing shows how professional a business is than how they respond to calls. If you call a company and no one answers, your first impression is that they are not serious. But a business that responds to their calls quickly at all times, comes across as one that is serious. This is one of the benefits you can enjoy with a service such as this. More so, with well-trained agents answering the calls, you will be doing your image a world of good.
24/7 Access
Rather than having a limited window within which you can be reached, most of these services will offer 24/7 access. This means that anyone can book an appointment with you at any time of the day.
Cost Saving
By outsourcing this important aspect of your business, you pay less than you will have had to had you employed an in-house staff to handle this duty for you. More so, you will be getting experts that you likely would not have been able to afford. That means you pay less for more.
More Customers/Clients
If you have more people being able to book appointments for your service at any time of the day, the result will be an increase in your customer base. The implication here is that it will be easier for you to be fully booked at all times.
Increased Revenue
Given all the benefits already listed above, the bottom line is that your business will begin to generate more revenue because of your increased customer signup or booking.
You can visit https://www.answering365.com/appointment-scheduling/ to learn more about what you can enjoy when you sign up for this service.
How to Choose the Right Company
If you are now convinced of the importance of an appointment scheduling business for your business, then what next to be considered will be how to choose the right company. To help you with this, let's look at a few tips.
Ask for Recommendations
This is probably the most effective way of finding the right company to work with. Ask around to see if any of your contacts will know any company they can recommend to you based on their personal experience.
Search Online
If you do not get any recommendations that meet your requirements, your next best bet will be to search online. This gives you access to a wider selection of companies to choose from. This also makes it easier for you to find ones that can offer all the services you need.
Look at what is Offered
When searching, you need to carefully examine the details of what is offered. Some companies may offer 24/7 access while others may not. Some may be able to offer online bookings in addition to calls while some may not. Be sure to know exactly what is offered before signing up.
Check for Reviews
Look at what former and existing clients are saying about the companies you are considering so you'll be able to determine their suitability for you needs.
Costing Pricing and Scalability
Finally, look at their pricing regime. One thing you should look at is the ability to scale. If yours is a new business, you may prefer to start and gradually scale based on the growing demands of your business. You should therefore look at how the pricing options offered will fit into your situation. A serious company should be able to offer this given the importance of scalable pricing in business growth.


Conclusion
As a business, you have a lot of different issues you are battling with. The more of these you can shed, the better you can focus on the core of your business. We have in this article looked at a service that can help you grow your business with more customer bookings. When you work with the right appointment scheduling service, you'll not just be reducing the work load on you but will also be improving your efficiency and overall profitability.