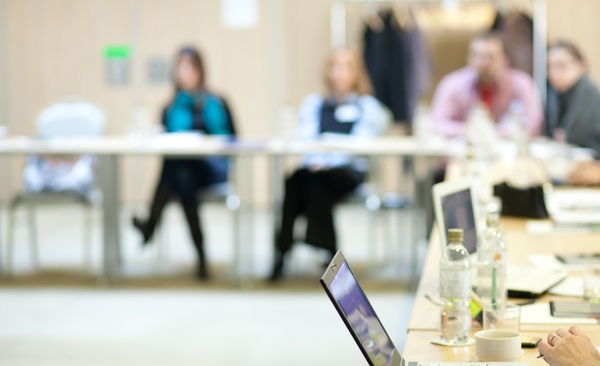 Some people seem to have the Midas touch. They become immensely successful in almost every business venture they get into, while everyone else around them is failing.

You could call them lucky. What if Bill Gates didn't attend a school that had computers, what if he hadn't met his business partner Paul Allen? What if they hadn't gone to Harvard? Would Microsoft still have been born?

Maybe not.

But then, it takes more than luck to grow a startup into a $1 Trillion company. Entrepreneurship isn't about rolling dice. It is about making calculated moves, having a clear focus, and the skills to boot. Successful entrepreneurs know how to do things right. If you are looking to start a business, here are some things you must excel at.
1. Keeping Your Business Financially Healthy
Approximately 20% of all businesses fail within their first year, and 45% of all new businesses do not make it past the five-year mark. For almost three decades, these numbers have stayed consistent.

One of the biggest reasons cited for this failure rate is poor cash flow management.

A general rule of thumb is that if your cash exceeds your expenses, then your business is on good financial footing. In the early stages, it is important to do a cost-benefit analysis of all expenses.

Keep a close tab on them and determine whether they directly contribute to the business' success. Further, do not be tempted to expand too fast, as the faster your business grows, the more money you will need.

2. Assembling and Leading a Team of Employees
As your enterprise grows, so will the number of employees required to run the business. To successfully marshal and motivate all your employees toward the business goal, you need to be a great leader.
Additionally, you also need to be able to recognize the kind of employees that your business needs, hire them, and convince them to keep working for you.
3. Marketing Your Products
If you cannot convince people to buy your offerings, then your business is doomed to fail. If you're unsure of how to market your product, start by studying your competition. Find out how they've positioned their product in the market and figure out what niches they aren't serving.

If need be, make alterations to your product and craft a marketing campaign that targets the unserved market niches. Do not forget to center all your marketing efforts on the consumer and clearly illustrate how your product fulfills their need.

Make sure to take advantage of the internet, as it exposes your product to a much larger audience.
4. Leveraging Technology
Technology is changing how we run our businesses. Regardless of a business' size, technology offers tangible and intangible advantages that include increased efficiency, reduced business expenses, and even more productivity.

One common application of technology is in bookkeeping. By transitioning from spreadsheets and manual bookkeeping methods to cloud-powered accounting software, you reduce the risk of errors. Such software can also be configured to automatically keep track of expenses and allows you to access all your financial information from a centralized dashboard. You can also leverage the use of an a.i powered contract management system to make the whole process of contract management more efficient by automatically renewing contracts and quality checking the services received from vendors.
A digital filing system and email management software are other common tools that can increase your productivity while making things easier for you. You may also consider webinars and web conferences to avoid constant travel of team members working from afar.
Final Thoughts
Having a good mastery of fundamental business skills is key if your business is to survive in today's competitive environment. You might want to consider taking a small business management course to enhance your skills.