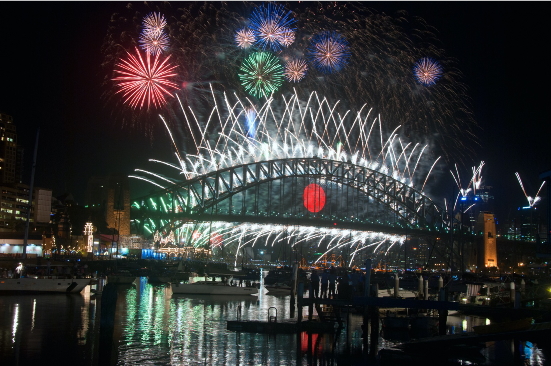 With its fun events, beautiful views, and friendly residents, it's no surprise that more and more people are moving to Sydney, Australia. The population growth is fastest in western Sydney, and in total, the world-class city is home to well over 5 million people! Thinking about joining them? Here are 9 reasons why Sydney is an awesome place to live in.
1. Arts and Cultural Events
If you're the type to be interested in galleries, museums, and amazing cultural events, Sydney is the city for you. Our diverse arts and cultural scene is unlike any in the world, with a multitude of events happening throughout the year.
2. Delicious Restaurants
Our multicultural population has given so much to Sydney, including countless restaurants with mouthwatering local and international cuisine. There are plump Chinese dumplings, Middle Eastern skewered meats, fresh Sydney seafood, and so much more. Without a doubt, Sydney is a must-visit for foodies.

3. Lively Local Markets
Our wide range of local markets attract people from across the country every single weekend. Whether you're looking for handmade gifts, antiques, clothing, or food, there's a market to suit your needs.
4. Lots of Sunny Days
Who doesn't love long summers filled with sunny days? We here in Sydney get all four seasons, but the weather is moderate and comfortable in all of them.
5. Breathtaking Beaches
It should come as no surprise that Sydney has some of the best beaches in the world. Surfers, swimmers, and sunbathers alike are drawn to our diverse array of beaches. Some are packed with tourists, while others are more secret and tucked away. Not sure where to go? Locals will be happy to give you some tips!
6. City-Wide Transport
Though Sydney is well-paved and walkable, we also have plenty of public transport that can get you across the city or out into our peaceful countryside. There are trains, buses, and even ferries, all of which run conveniently late into the night.
7. Café Culture
Coffee is a major staple of our great Sydney. We beat out every other Australian city for our unique cafés, many of which were founded by some of the best Greek and Italian coffee specialists in the world.
8. Camping Adventures
Sydney's a great city for anyone who enjoys camping, whether you like going off the grid or something a bit closer to "glamping." No matter your tastes, we guarantee you'll never forget a night or two camping at the historic and picturesque Cockatoo Island.
9. Best New Years in the World
Sydney Harbour's New Year celebrations are some of the most fantastic parties you can attend in the world. Over a million people gather at the harbour, dancing and cheering as the world-class fireworks display goes off; it's a beautiful sight that brings the entire city together.
We Hope You'll Join Us!
Sydney is an amazing city to call home, whether you're a student, a growing family, or an older couple looking for somewhere scenic to retire. No matter who you are or where you're from, we'll be happy to welcome you into our beautiful city.