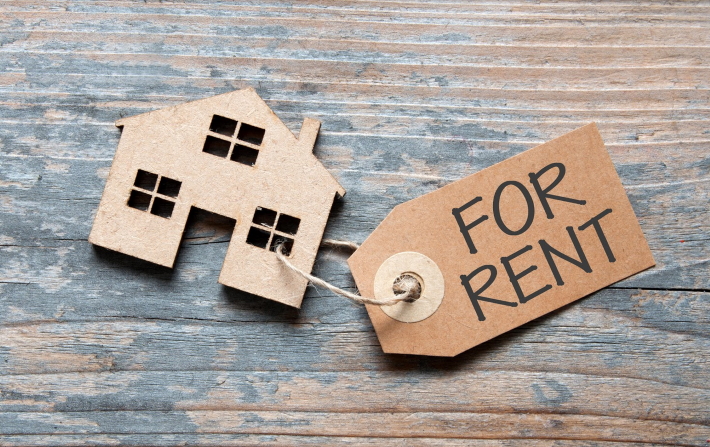 If you want to have a secondary source of income, consider buying a property and then renting it out. But before you do that, it's ideal to figure out first what your expenses would be as a landlord. That way, you could also devise strategies for cutting your costs to maximize the profitability of the property.
Outright Purchase of the Property
If you intend to become a landlord, you first have to find an attractive piece of property to buy. This, of course, depends on some key features of the property (such as the neighborhood it is in, the kind of tenants other rental properties attract in that neighborhood, and its location in Australia). To get a good deal, you should do your research and look at several properties on the market. That way, you won't be committing to any property until you're satisfied that the property you have in mind is the right one, at the right price. You can literally charge lower rent if you can spread out the purchase cost over many more rental months.
Property Taxes
This varies from community to community, with some locations having higher property taxes compared to others. You should check which locations will probably see an
increase in property taxes every year
. To do that, you can check with your real estate broker since they'd most likely be appraised of the trend. Property taxes do influence how much rent you can legally charge a potential tenant, so you really have to be proactive with this to keep costs down.
Property Management Fees
A reliable property management company like
Independent
will help you in keeping your rental property well-maintained and attractive to future tenants. You need to find out the various services that go into property management, so you'll know whether their fees are reasonable and affordable. This may also affect the level of rent you will offer to potential tenants. Remember, there's more to property management than just fixing leaky plumbing or keeping the plants and lawn well-watered daily.
The right property management company will also help you collect any rent due from your tenants. You need to be certain though that the property management fee won't take a big chunk out of your rental profits, so you can keep costs controlled.
Landlord Insurance
You need to have your
rental property insured
because it's an investment that may go up in value, especially if there's huge demand among potential tenants. Be prepared to shoulder insurance that is more than the insurance you pay for your personal residence. If you want to keep costs down, just get basic coverage for your rental property. And if your tenants are willing to pay for it, you can also ask them to get insurance for their personal belongings–this is different from the landlord insurance since your tenants will be paying for it.
Marketing
If you don't get a tenant right away, don't panic. Some neighborhoods have seasonal tenants. So, it may just be a matter of waiting out the off season until tenants start looking for rental properties again. Otherwise, you may have to put the word out that you're accepting tenants for your rental property. This means paying for ad placement in local newspapers and online. When tenants sign up to rent, you can factor in your marketing expenses before they ask how much rent you'll charge. Though marketing is an additional expense, it'll help you bring in tenants that are ready to pay every month's rent. So, the cost is rather justified.
Legal Advice
It may be necessary to have a reputable lawyer to consult when you're planning to buy a rental property. For one thing, they can advise you as to which rental properties have legal impediments to being sold, such as when the original owner used the property as collateral for a loan. The original owner might also have sold the rental property to someone else by the time you came along, so the lawyer may advise you to make sure that the deed to the property will be in your name, just to be sure. Although legal advice doesn't come cheap, this will help you avoid major headaches regarding the purchase of the property and subsequent costs related to renting it out. The cost of legal advice is actually an investment in itself that's worth the fee.
Final Takeaway
People have different reasons for investing in a rental property. For some, they want to have property that's 100% occupied throughout the year to provide additional income. Others may see their investment as their way of helping people find safe properties to live in. The good news is, if you do your best to keep costs down, you won't find it difficult to charge reasonable and affordable rent. This benefits you as a landlord because tenants will want to rent from you for a longer period of time. Plus, you can choose tenants you'll be glad to rent out to, since there are so many of them clamoring for that.