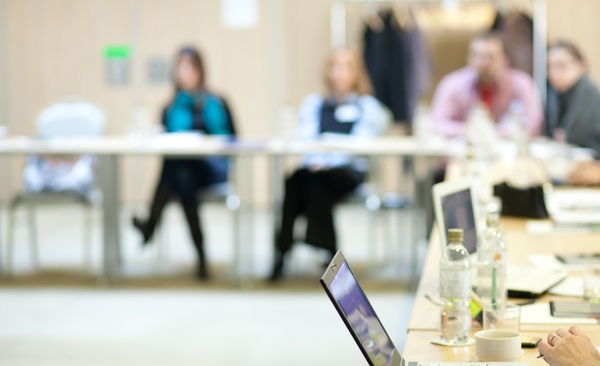 With the pandemic still playing havoc with our lives, many companies have laid-off their workers and some of them have been retained with a pay cut. However, having a pay cut or being laid-off takes a toll on the household income. For this reason, you will come across many such individuals that are applying for part-time jobs to make ends meet.
In this regard, the role of staffing agencies is instrumental and can give you some respite from your financial woes. But for that you must be able to identify the right staffing agency or
temp agencies
since not all are genuine and most of them will ask very high upfront fees for offering their services.
Now that most companies want to shed their costs, will you opt for a temporary job? Find out the drawbacks and benefits of a
temporary job
.
In this write-up, let us deal with the following topics,
1. Benefits of hiring a temporary employee
2. Drawbacks of hiring a temporary employee
3. Why must you use a staffing agency
Let us take one topic at a time.
1. Benefits of hiring a temporary employee
Replace an employee temporarily- With the help of a temp worker, you can fill-in the gap that is created if your employee takes a leave for illness, disability, vacation, or submits a sudden resignation with adequate reasons for not being able to continue with immediate effect.
For special projects
- If you have to complete a project or a special assignment that requires more manpower, you can do so by hiring temporary workers for the organization.
Flexible
- This kind of an arrangement offers a lot of flexibility not just for the employee but also for the employer. All you have to do is allow the new worker to understand the job requirement and from the employer's side, convey to the worker about the deadline and job requirement.
Cost-effective
- It has been observed that recruiting a temp worker is cost-effective and will make you incur fewer expenses as compared to what you shell out for a full-time worker.
Develop a positive relationship with temp agencies-If you have zeroed-in on the right staffing agency and they are able to provide you with the best workers, you will return to the same agency again and again if they are able to prove themselves. By doing so, you are able to establish a good relationship with the agency and can work in tandem for the future.
2. Drawbacks of hiring a temporary employee
Just as there are benefits of hiring temporary employees, there are few disadvantages too. These are as follows-
Training
-If it is a special project or an important assignment you are assigning to the temporary worker, it is for the interest of the business to offer training to the worker. This will ensure that the work performed is quality job, which cannot be compromised with at any cost.
This is because it might reflect your company's quality of completing a project especially if you have a reputation of keeping up with the best standards in the industry. So, at no cost you can afford to degrade your quality work and impact your brand image adversely.
So, if you have to offer training, it might be a little expensive since imparting the same for a single employee or a few may not be cost-effective.
Difference in compensation may impact morale
- As compared to a permanent employee; a temp worker will not receive the same payout. This might create a mental rift between the permanent and temporary worker. This will hold true if the temporary worker finds that he has to work more than the ones that are perennial workers but receiving less as salary.
This can be debilitating in performing the task mentally because for a project or assignment to be successful, there are times when permanent and temporary workers have to work hand-in-hand, keeping the interest of the company in mind.
3. Why must you use a staffing agency
By hiring the services of temp agencies, you can be assured to have the best temporary worker on board as a team member. Aside from that, you get value for money. However, just make sure that it is a win-win situation for both- the employer and the temporary worker.