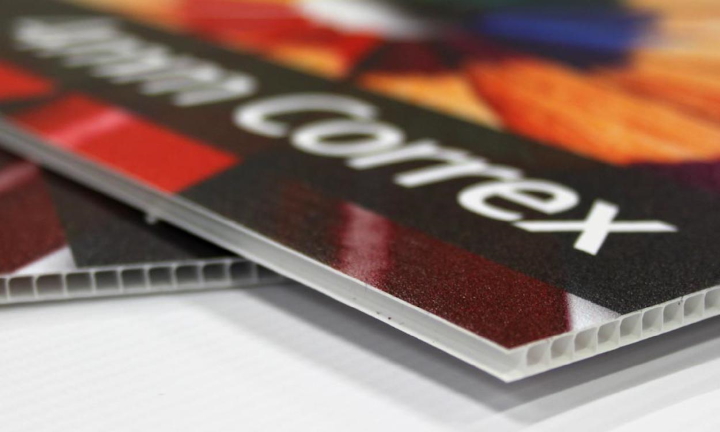 If you're looking to get a new sign for your business, you could do a lot worse than using corflute as a material. Signs made from corflute are extremely lightweight, affordable, easy to install and don't require a heap of maintenance, making them ideal for both indoor and outdoor applications. Although these points should be reason enough to go for corflute, it's their sheer overall versatility that make them one of the most popular choices for sign material. In this article, we take a look at a few great reasons why corflute has become so popular.
A few advantages of corflute to get you started
Considering all of the advantages of corflute protection board, you'd be forgiven for assuming that this material is expensive, but you'd be quite wrong! Corflute is a much more budget-friendly solution when compared to other signage materials, such as aluminium panels or colour-bond, which means that you can use more signs more often if you so choose. This also means that far more signs can be ordered for your dollar, and more signs means more exposure! If you want to use the opportunity to make your signs a little bit different, there's still a lot of room to move and experiment when it comes to corflute. The construction of the material means that you can go either big or small, which makes complementing the situation far simpler than if you were required to shoehorn an existing design into new dimensions. Whether you need a small sign for a shop counter or a large one to advertise a sale in your shopfront window, corflute has you covered. Many producers of corflute signs will accept exact dimensions when they're creating your signs, so you can have complete confidence that your sign is going to look exactly as it should, however gigantic you might need it – even if you require custom shapes and cuts!
Why corflute is excellent for the long haul
Having to put up with a sign for longer than you need to because it's a pain to take down and put back up is a thing of the past with corflute. Due to corflute being so lightweight, it's also an extremely simple material to install whenever you need to change it up – because it doesn't carry the heft of denser materials, corflute can be fixed to flat surfaces with double sided tape, Velcro, nails or you can even consider creating some metal eyelets if you plan on using your sign for a good while and what added convenience. And a great thing about corflute is that it's made to last for a good while – the design of the material is waterproof, which allows you to hang the sign outside if you so choose, and the methods of printing on corflute mean that the letters and images that are applied are designed to stay on for a long time, regardless of the terrible weather that might occur during the colder months. It's often the case that fading only occurs many years down the track due to UV rays, but in the event this occurs, you can simply order a new one due to their affordability!
Corflute is a popular choice for a reason
There's a good reason why corflute is so favoured of tradespeople across Australia – whether required to advertise business services, sales, safety or whatever else, corflute provides everything you need in a highly affordable package.