Planning to start a new business? This is a generation wherein a lot of people rely on online businesses to cater to their needs. They want their items delivered right at their doorstep. Therefore,
transport franchise opportunities
are something you may want to consider. Let's learn more about this industry.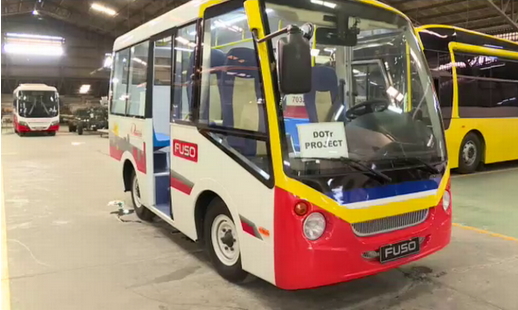 What is a courier service?
The responsibility of a courier company is to deliver mail, messages, or packages to a customer. Instead of going to the store, customers can easily buy and pay online. After ordering, the company will arrange all the orders and hand over the items to the courier. The courier driver will then deliver the order to the customer.
Courier services are the top choice of most business owners these days. This is because they deliver faster compared to traditional methods. Also, couriers usually have a tool wherein customers can check the status of their order. This system allows them to track the status of their package, whether it's already shipped or on its way.
Benefits of franchising a courier service
Tie-up with a reputable brand
When it comes to ordering packages, customers want their items to be handled by someone they trust. Some customers even check which courier the business is using before ordering. When you invest in a trusted courier franchise for sale, you easily earn their reputation as well. With the established brand recognition and existing customer base, starting off a business with this franchise will be a breeze.
No experience needed
Transport franchise opportunities don't require you to have the highest level of education nor the longest years of experience in handling businesses. You only need to be business-minded, dedicated, and open to learning. Franchisors offer initial training and continuous coaching sessions to help you run your franchise well. You can be successful with this franchise as long as you are ambitious and can follow instructions.
Room for growth
According to research, the Courier, Express, and Parcel (CEP) Market in Australia will continue to grow by at least 5.46% for the next few years until 2024. This is because of the fast growth in e-commerce sales. Therefore, the anticipated industry growth is enough assurance for those who want to buy a courier franchise for sale. The opportunities are endless with businesses that have the potential for expansion.
Low investment
Starting up a courier franchise will not require you a huge amount of money. Transport franchise opportunities usually have low start-up costs. This gives everyone a chance to have their own business easily. You just need to consider other fees, like how much to pay your employees or the vehicles your drivers will use. Franchisors are available to guide you on how to handle these things as you run your franchise business.
Franchise a profitable courier service today
Looking for a courier franchise for sale that is fully scalable and profitable? InXpress is the company to call. They have more than 20 years of experience in handling the international and domestic shipping needs of their clients. Their companies have respected carriers locally and globally. Plus, they offer a comprehensive two-week training course to further help you start. Contact their franchise development team at au.inxpress.com.