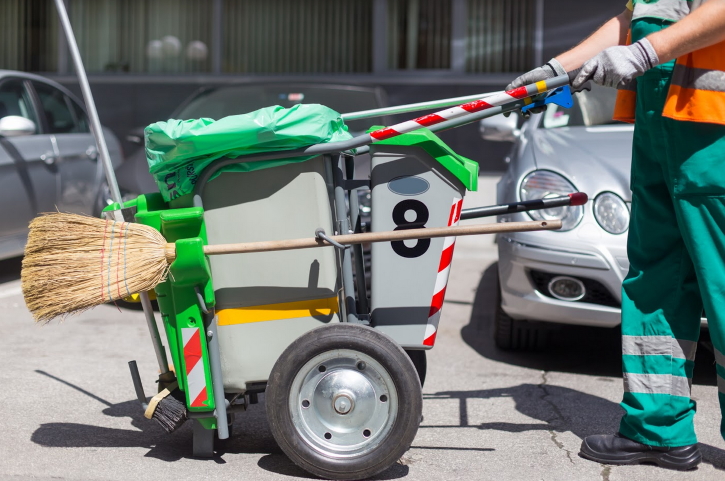 Majority of homeowners can't escape and avoid dealing with rubbish every single day. It's a task that has become a routine for many despite being a little bit uncomfortable. However, it's a big no-no to deny yourself and your family cleanliness and convenience. That's why proper waste disposal is crucial.
If you're considering hiring a Sydney rubbish removal company like this provider, then you're in the right track. It's a decision that you won't regret. Professional rubbish removers have the necessary knowledge and tools to make getting rid of your waste easy and effortless.
The problem is that there's a large number of companies that offer rubbish removal services in Sydney. So, how do you select the right one? Below are a few tips that will ensure you'll end up with the best rubbish removal company for your needs.

1. Assess The Company's Reputation
Once you've decided on a company to hire for your rubbish removal, you'll have to ensure that you choose a reputed one. To find a reputable rubbish removal service provider, you can simply conduct some research on the internet. Some of these companies are willing to communicate with you online for initial consultation, which allows you to compare customer service quality between various companies. You can also find reviews on the internet from people who have hired the companies and received satisfactory services. Some of these companies will even allow you to ask for references to interview other people regarding the services they provide. This way, you can see if the company has received positive feedback, as well as learn about its reputation and track record.

2. Ask For Their Licence To Operate And Insurance
Make sure that the company is licensed by the local authorities, as they'll be responsible for ensuring that the company is providing a service that's clean, safe, and efficient. You should also make sure that the company is insured against any liability issues, as this is vital if any of the materials in your home gets damaged while rubbish is being removed from your property.

3. Review The Company's Experience
The company should have adequate experience in dealing with rubbish removal, because if they're not good at it, then they'll leave you with an expensive bill despite not producing your desired result. To review their experience, it's important to ask the company if they have any references. Ask their previous customers about how the company has dealt with them in the past and whether or not they've received good service. For instance, when you go through the website of a potential service provider such as Away Today Rubbish Removal, you will find that they are fully dedicated professionals and give you access intuitively to their previous clients' opinions and experiences.
You should always try to hire the services of the most experienced companies because this would help you save time and money. If you hire a company that has a lot of experience, you'll be able to get the services at the required time without any delays.

4. Check Their Capability
If you're in need of rubbish removal services then you should make sure that the company you hire is able to handle all types of rubbish. It's especially important if you live in a larger home with all sorts of garbage produced every day. There's no point hiring a company that can only deal with bins and specific kinds of rubbish but can't remove all kinds of waste from your home. Make sure that the company you hire is fully equipped and experienced with all types of waste disposal so they can get rid of everything properly and safely from your home.

5. Avoid 'No Obligation' Companies
You should be careful with rubbish removal service providers who advertise themselves as 'no obligation' companies. With 'no obligation' service providers, you do need to be able to meet the terms and conditions of the contract before they're willing to start clearing your house of garbage; otherwise, you could end up paying for the full amount of the rubbish removal service even if they don't get rid of all the waste.
6. Take A Look The Their Pricing
One of the most important things that you have to keep in mind while looking for the right rubbish removal company is the price that you'll pay. Always compare the prices of different companies so you'll be able to find the most affordable removal service provider. You should also try to get a quote from each company so you can get an idea about their pricing structure. It's also advisable to take a look at the previous rates that these companies have charged before you start negotiating. Once you're satisfied with the pricing structure, you can then start negotiating with them for a lower price.
The main thing you should remember while choosing the right company is that the services they offer should be affordable, and that you should also be able to negotiate the prices with them. Moreover, the company you hire should be able to pick up the rubbish from your home at the specified destination without additional charges.
Conclusion
Consider the tips above when choosing the best rubbish removal company. It's a must to work with a company that only provides quality service to achieve a favourable outcome. As a citizen, one of your responsibilities is to promote cleanliness, not only for yourself or your family but also for the whole of society. Accomplishing the task of maintaining a clean and healthy home and surroundings with a company that advocates the same is very rewarding.