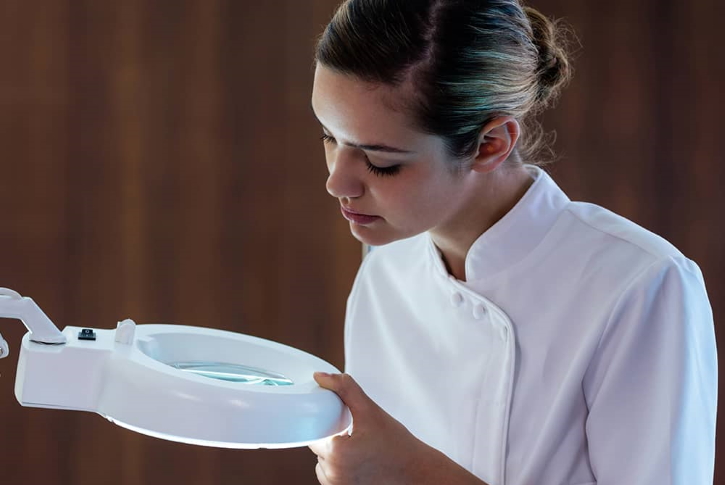 When leaving school, finding your calling is easier said than done. If you take pride in your appearance and want a career that brings joy, freedom, and lets you build a legacy, studying to become a beauty therapist may be the right route to take.
The beauty therapy industry is worth billions of dollars in Australia, meaning it comes as no surprise to see that so many people embark on this career path. Whether you like the idea of performing facial treatments or nail art, here are a few reasons why beauty therapy is a fantastic career for young people.
Variety
As a beauty therapist, no two days are the same. One minute you could be creating bespoke nail art for a client. And the next, you could be assisting a bride to be with her makeup. If you don't like the idea of being in a job role that is mundane and repetitive, choosing beauty therapy as a career is a no brainer. During your beauty therapy career, you will gain a ton of skills and attributes that can set you apart from others and help you if you want to launch your own startup.
Make a Difference
Beauty therapists have a huge impact on the clients they treat. If someone walks into your parlour feeling anxious and unhappy with their appearance, it's your job to boost their self-esteem, provide excellent treatment and leave them walking back out feeling like a million dollars. If you're a people person and have a natural ability to connect with others from all walks of life, you can cement yourself as a popular beauty therapist.
Be Your Own Boss
As a young person, the idea of working for others and lining their pockets may not be very appealing. While lots of students who complete a beauty therapy course go on to find employment at beauty salons, clinics, and spas, there are others who want something more. If you want to open up your own clinic or spa, the skills and experience you gain on your course can set you up for success. You can study beauty therapy at Train Smart Australia who are the country's leading education provider. Train Smart Australia provides state of the art qualifications, meaning you can be a leading expert in the beauty therapy industry in as little as six months.
Flexibility
Once you qualify as a beauty therapist, you will have full control of your day to day schedule. Whether your aim is to work part-time, full-time, or work at the weekends and have a couple of days off mid-week, this career path lets you pick the hours you wish to work. If you go self-employed, you will have free rein of when, where, and how you work. To succeed, make sure that you get organised and understand time management to ensure you meet your clients' needs and never double book appointments.
Finding the right career can be hard work. We all want a profession that sparks our creativity, makes use of our skills, and keeps us happy. If you like making other people happy and enjoy all things beauty, becoming a beauty therapist may be the perfect career for you.