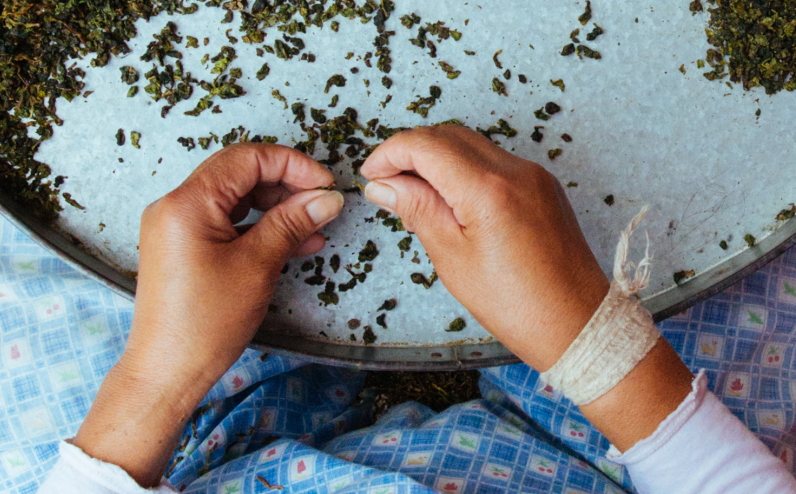 Australia's premium tea brand, T2, has released it's annual Sustainability Report, examining the brand's ongoing commitment to ethical business practices . The second iteration of the report tracks T2's significant progress in setting and achieving new sustainability objectives, by using business as a force for good and equally balancing purpose and profit.
Over the past two years, T2 has revolutionised the way they do business - aiming to put their employees and the environment first in all their business practices.
The company became B Corp Certified, joining a global community of over 3,000 businesses that meet the highest standards of verified social and environmental performance, public transparency, and legal accountability. Accelerating a global culture shift to redefine success in business and build a more inclusive and sustainable economy.
The Melbourne-born company has committed to diverting over 250 tonnes of waste from landfill annually through the use of recyclable bags, compostable materials, and less packaging. At the start of 2020, 60% of all tea was sustainably sourced, compared to only 26% in 2018. 100% of all tea will be sustainably sourced by the end of 2020. In addition to this, as of July 2020, 100% of all T2's teawares are ethically sourced according to strict SMETA or BSCI auditing standards, ensuring that all of T2 suppliers pay their employees an ethical wage. Carbon emissions were reduced by 8.2% in 2019, of which 100% was offset.
"Since 2017, T2 has continued to evolve plans to revolutionise the way we do business, ensuring we are as sustainable and environmentally friendly as can be for all communities," said Amy Smith, Global Brand Director, T2.
"We are committed to taking responsibility for our actions and business practices, enforcing rigorous testing and controls, and remaining compliant – and contribute to improving the health and wellbeing of the industry," she continued.
However, T2's new status as a world leading sustainable and ethical brand hasn't come easily, and wouldn't have been possible without a complete remodel of their existing business practices.
As retailers and customers alike are looking for brands doing the right thing, T2 has had to reconsider what it means to be a brand redefining success in business, and this re-evaluation has required a complete overhaul of operations to build a more inclusive and sustainable economy, that benefits people and planet first.
T2's approach to setting and meeting their sustainable business goals has been based around five of the 17 United Nationals Sustainable Developments Goals (SDGs) as a compass to help define their people and planet ambitions. The SDGs include ending poverty, gender equality, responsible consumption and production, climate action and protecting life on land.
T2 is committed to being a leading sustainability innovator and advocate of environmental responsibility within the broader business community. Their ethical journey will continue to drive them to be a business that seeks what is best for the planet, focusing on more than just the bottom line, while leading other businesses to do the same.

Website: www.T2tea.com

Facebook: www.facebook.com/T2Tea

Instagram: @t2tea
#t2gether