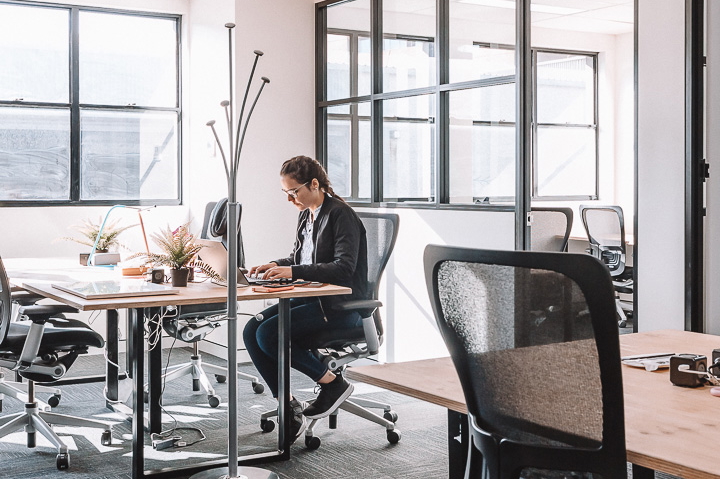 The business landscape in Australia is slowly changing, giving more opportunities for female entrepreneurs to succeed. At Workit Spaces, we aim to create a diverse and inclusive coworking space that fosters small business growth. During these tough times, we thought it was crucial that we highlight the ups and downs of women in our space.
In a spin-off to our COVID Reality video series, we've created an episode that explores the journeys of five female entrepreneurs. Watch to see why they've decided to start their own business, how they've become successful and the obstacles they've had to overcome along the way.
How these 5 Australian female entrepreneurs run their own small businesses

Running a business with kids
Though the expectation for women to have kids is becoming less prevalent, many women still decide to start their own family. Of course, this makes running a business difficult, but not impossible. Stephanie and Vanessa Carver both had children while running their fashion label, Carver, and right before the pandemic hit.
Their best tip for running a successful business while raising children is to work with people you trust. They understood the need for balance and could rely on each other to split up work time and family time fairly. Being able to control your hours is one of the major benefits to working for yourself rather than for someone else.
Facing judgement from others
Bella Zito runs the eCommerce business Public Figure, a sustainable fashion retailer. As with many other young women, she found that people didn't take her seriously in the industry. However, she's had many years of experience as a fashion designer and in eCommerce. She wasn't afraid to stand her ground and believes that knowing the market is a key factor in succeeding.
Transitioning from corporate life to entrepreneurship
The last two women we feature both started their business while working their full-time jobs in corporate. Eunica Shaw was working in corporate taxation when she started Alcmena, an eco-friendly baby product business. Eventually, doing both became too difficult and she decided she was willing to risk quitting her stable role. Since then, she's built an incredibly successful eCommerce brand.
Similarly, Emily Townsend was working in corporate finance when she decided to co-found Workit Spaces, a coworking space and eCommerce Hub. After a year, she decided she didn't want to build something she didn't want to believe in and quit her job. She's found that her passion for Workit has helped her tremendously with building the successful business.
How to find support as an entrepreneur
No matter if you're a man or a woman, starting your own business can be a lonely journey. Fortunately, there's now a range of ways that you can find support both online and in-person. For example, you can join a Facebook group for entrepreneurs. Search for ones in our area or in your industry.
If you're looking for more direct support, joining a coworking space is a great option. Each coworking space has its own culture which means it's worthwhile to visit a few before deciding on one. At Workit Spaces, we've created a community where everyone is open to lend a helping hand. We discuss what tools have helped our business, where to find freelancers, unique struggles, etc.
Final words
Celebrating diversity is incredibly important in order to foster an inclusive environment. We're excited to see more women pursuing their dreams. Workit Spaces will continue to provide the tools that female entrepreneurs need to turn their small businesses into empires.